The Guide to the 9 Smallest European Countries
By Kateryna Kirian
Visiting a bigger country doesn't necessarily equal having a bigger adventure. Small countries also have their unique traditions, remarkable landmarks and unique atmosphere. While Europe offers around 50 countries to explore, there are 9 special countries on this list. You got it right. We're going to guide you through the smallest European countries! Mind you, 5 of the smallest European countries also belong to the list of 10 smallest countries in the world. You can check them off your travel bucket list all at once.
Each of them presents something different to attract all types of travelers. Sightseeing, enjoying delicious local food, exploring old castles, hiking in the pristine nature… Some of the smallest countries in Europe can offer you all of these at once!
In fact, this is perfect for travelers who have limited days to spend on their vacations and yet have an insatiable spirit of adventure. A journey to one of these countries will allow you to capture plenty of astonishing moments.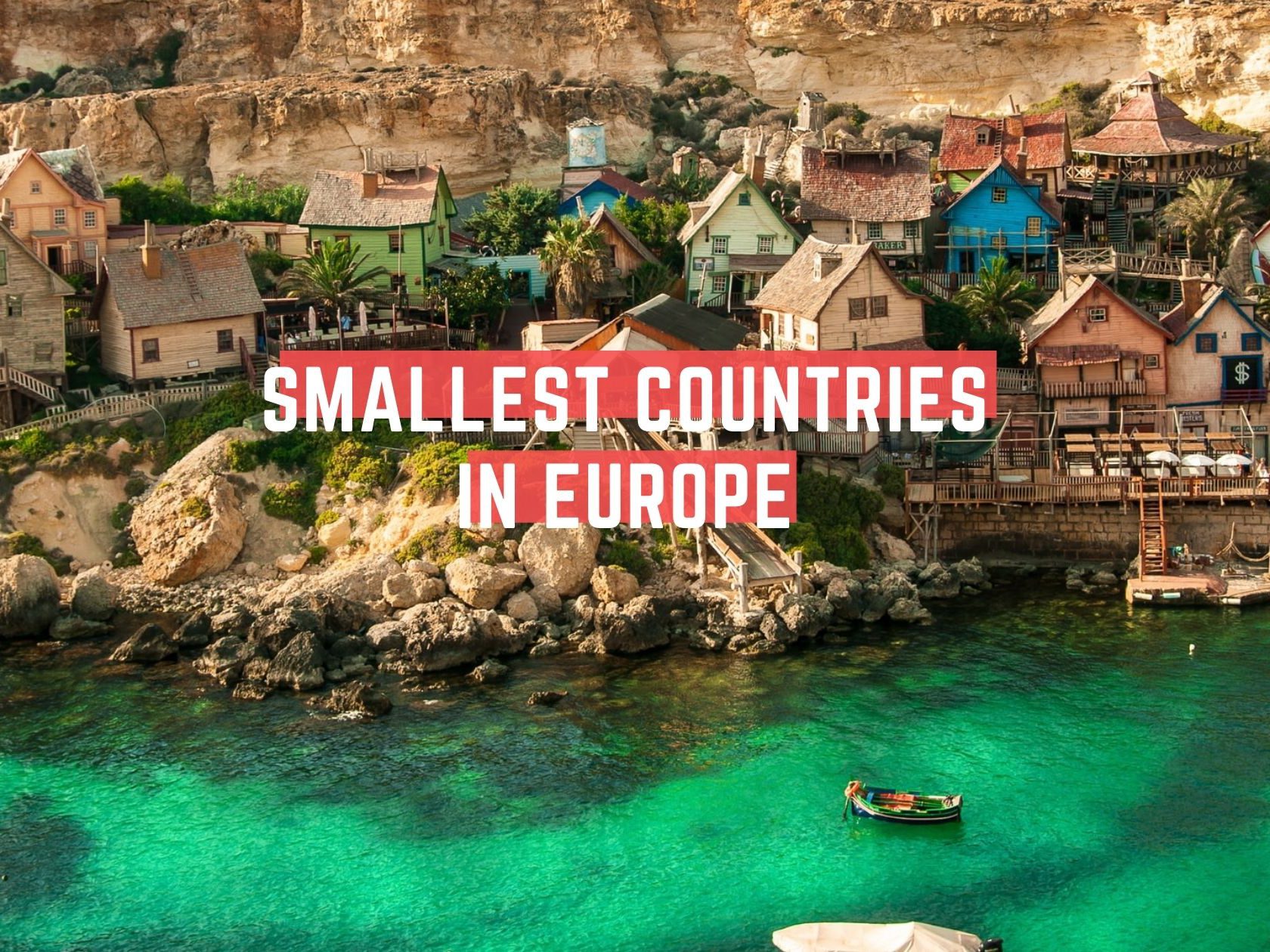 Let's start exploring the smallest European countries!
📍 #9 Montenegro (13,812 km²): The biggest among the smallest European countries
📍 #8 Luxembourg (2,586 km²): The most enchanting among the smallest European countries
📍 #7 Andorra (468 km²): The wildest among the smallest European countries
📍 #6 Malta (316 km²): The most charming among the smallest European countries
📍 #5 Liechtenstein (160 km²): The most mountainous among the smallest European countries
📍 #4 San Marino (61 km²): The most fortified among the smallest European countries
📍 #3 Gibraltar (6.4 km²): The one with the most fascinating underground structures among the smallest European countries
📍 #2 Monaco (1.95 km²): The most luxurious among the smallest European countries
📍 #1 Vatican (0.44 km²): The smallest among the smallest European countries
Starting with the biggest among the smallest European countries, let's talk about Montenegro. It is situated on the sunny Balkan Peninsula. You got it right. This destination is a perfect place for your summer vacation! Although Montenegro is much smaller than neighboring Croatia, it's also less crowded. And that's what makes the difference when you're looking for a free spot on the beach 🙂
Enjoy the nature of the 'Black Mountain'
The country is full of small cities and authentic fisherman villages. A perfect place to have a nice chat with friendly locals. Moreover, a great chance to try the most delicious seafood and vine from local vineyards. Also, nature will absolutely delight you. The country's name is literally translated as 'Black Mountain.' And mountains are what you'll find in abundance in Montenegro. Along with the rivers that twist and turn, forming beautiful landscapes. Not just the rivers, though. Montenegro shares its biggest lake – lake Skadar, with another country – Albania. It's really worth going kayaking there and let yourself immerse in the natural beauty of the surroundings.
Something incredible for architecture fans, too!
One of Montenegro's must-sees is the medieval town Kotor. This palace is famous for its authentic Old Town. In fact, it has a similar vibe to Dubrovnik in Croatia, thanks to its stone churches and fortification walls. But again, you'll have there a much quieter atmosphere than in King's Landing from the Game of Thrones. You see, there's an actual advantage in visiting the smallest European countries. You still get to see all the beauty, and yet can escape huge crowds of tourists.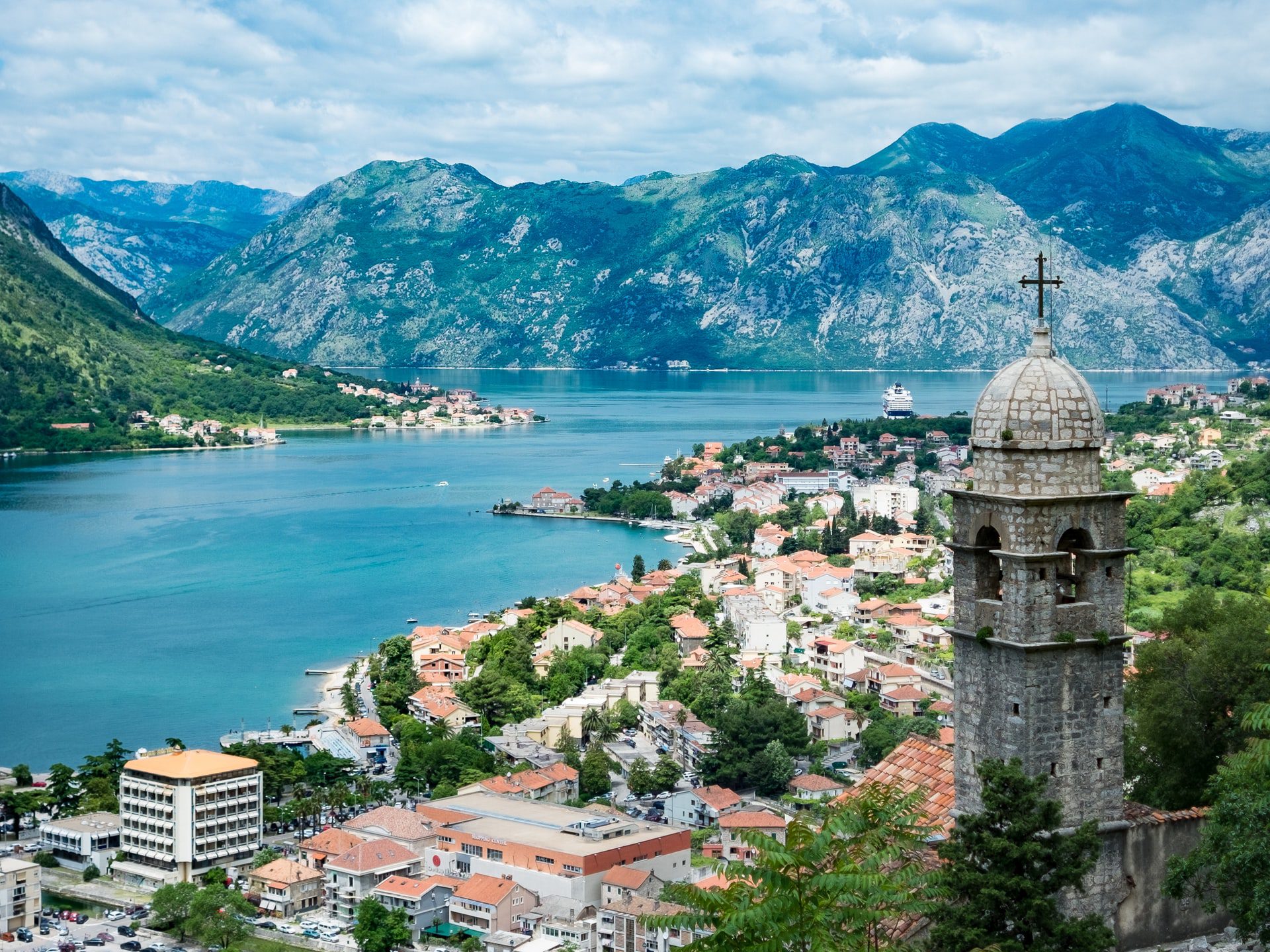 Luxembourg is another country to add to your travel bucket list. For a number of reasons. One of them is that Luxembourg has a good transportation system. Thus, it's easy to include neighboring Germany and France as stopovers in your trip. You can also travel from Luxembourg to many other places in Europe. In fact, there's a great air connection between them. Moreover, most of these flights are provided by low-cost airlines. Basically, the expenses of visiting Luxembourg have mostly to do with highly-priced accommodation.
Welcome to one of the smallest fairy-tales in Europe
But it's absolutely worth it. Luxembourg reminds you of the fairy-tale country because of its lush green hills and over a hundred castles settled between them. Not to mention ancient bridges that may lead you to them! The capital, also called Luxembourg, will surprise you with the Old Town, called Ville Haute. There, you may explore old forts that have become a part of the UNESCO World Heritage List. One of the city highlights are the splendid Grand Ducal Palace and the Notre-Dame Cathedral. Don't hesitate to check them out!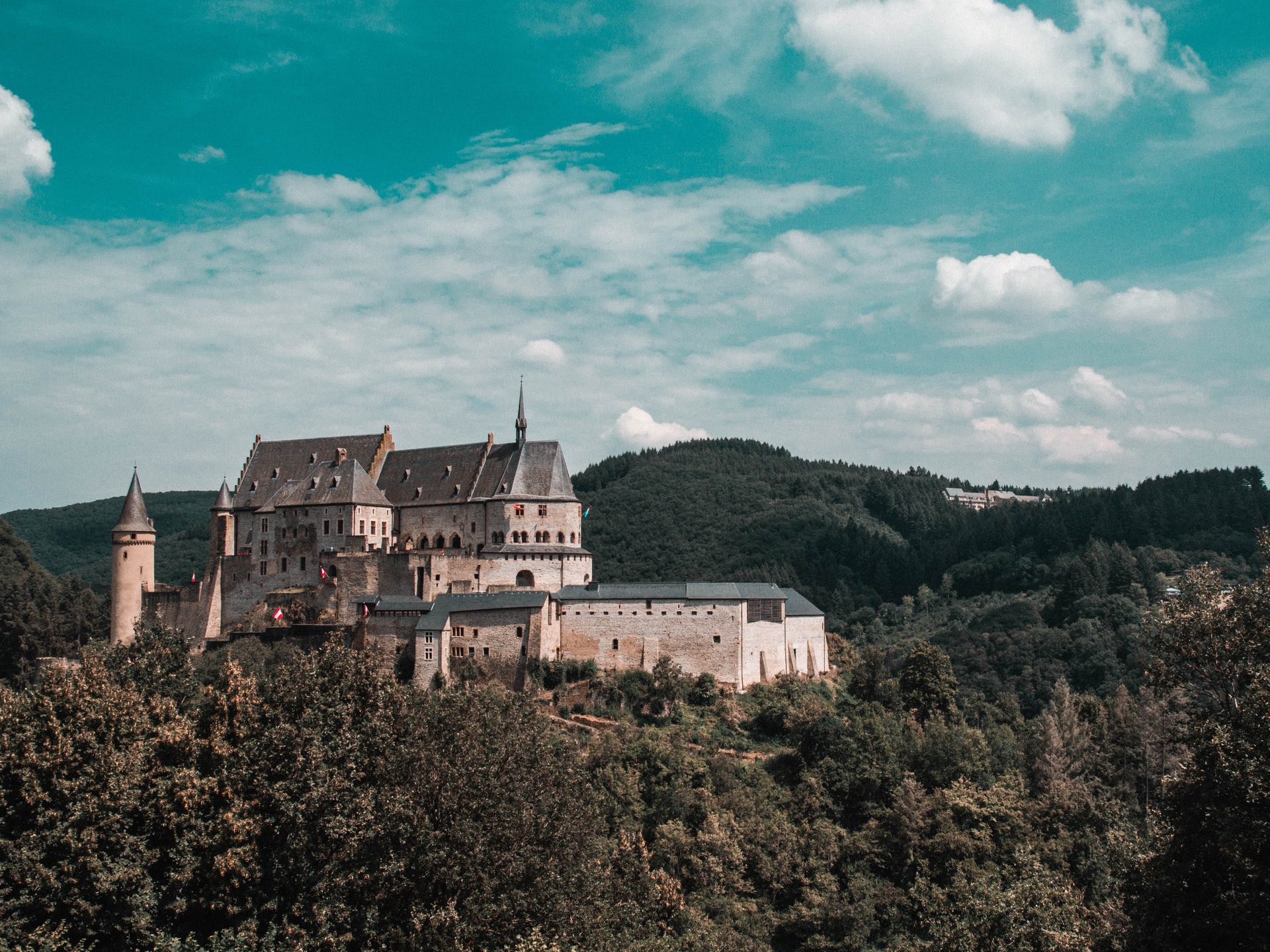 Andorra is located in the mountainous region between Spain and France. For a good reason, it is known as one of the best ski resorts and places for trekking in Europe. You'll find the hiking trails to your liking. Any level of difficulty, duration, elevation and landscapes. The country has a lot of natural wonders, among which is the incredible wildlife park Madriu-Perafita-Claror Valley, which belongs to the UNESCO World Heritage List. Isn't is amazing that the park covers almost 10% of the whole country?
Not yet the best news. In fact, Andorra is a cheaper option for skiing than its bigger European counterparts. Thus, you can enjoy your stay in Andorra for a longer time, and visit the nearby-lying countries for the money you save.
Satisfy your inner culture vulture
Something for culture lovers, too. Andorra's capital, Andorra la Vella, has plenty of exciting things to see. Once you go there, you must see the well-known sculpture created by Salvador Dalí, known as "The Dali Clock". The capital also offers many unusual museums, such as the Tobacco Museum, the Miniature Museum, or the Perfume Museum. Another attraction of Andorra are its Romanesque-style stone buildings with colorful artworks and unique altarpieces that amaze the true lovers of old architecture.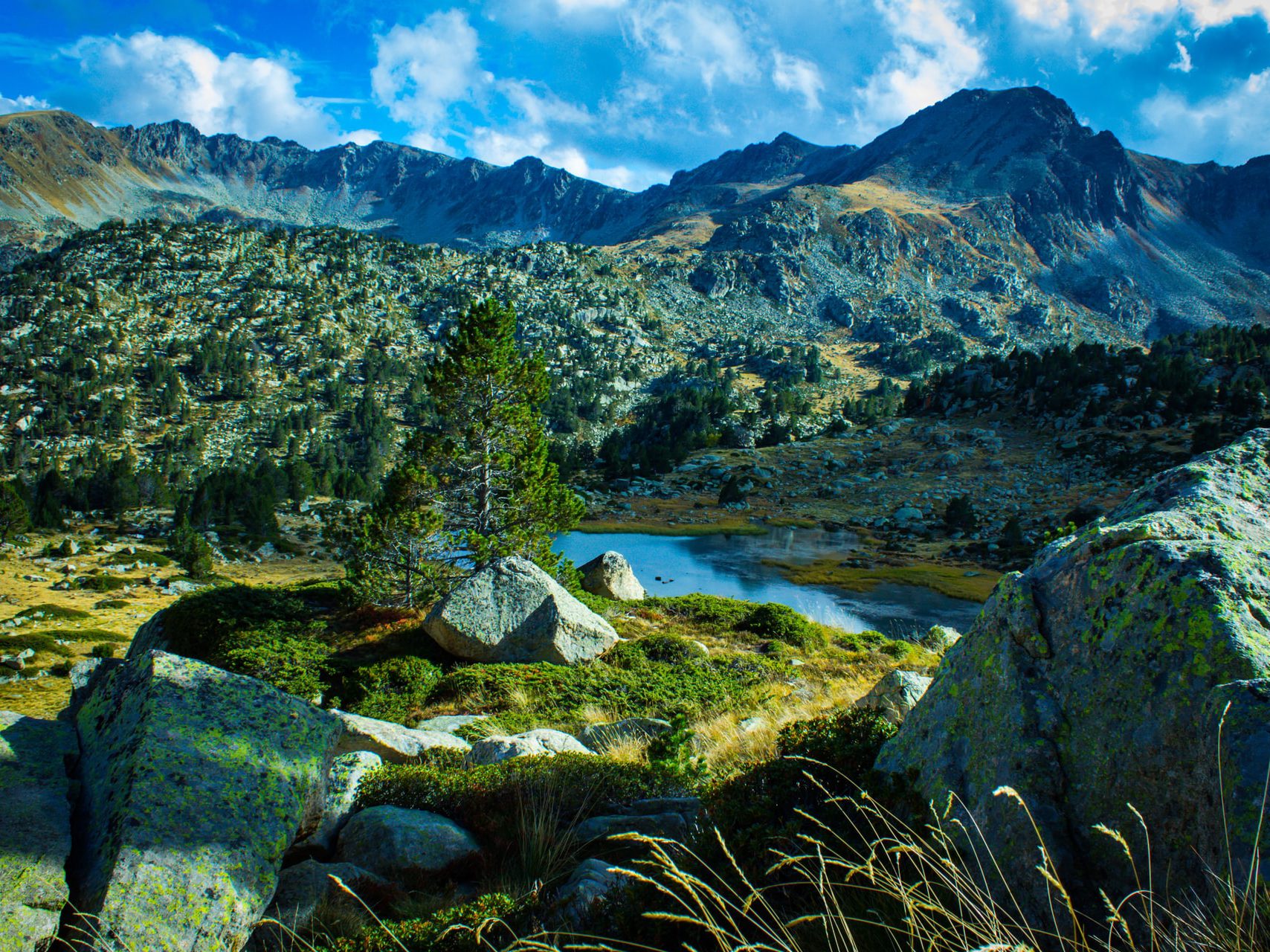 The first island country that appears on the list is Malta. This country consists of three tiny islands in the Mediterranean Sea – Malta, Gozo and Comino, which are perfect for snorkeling. This small European country is one of the most magnificent to explore. Malta is a perfect choice for the summer vacation. It offers the finest gold beaches, crystal-clear seawater and delicious seafood. You can reach Malta by flight or ferry. In fact, most of the cruises in the Mediterranean make a stop here.
Don't miss out on discovering Malta's capital – charming Valletta
Can you imagine that it's possible to reach Valletta just in a few hours from any point in the country? The capital itself is small, but at the same time has plenty of historic architectural landmarks, protected by UNESCO. Valletta's architecture is almost perfectly preserved, representing baroque style. Golden stone buildings, ornate churches, bright, colorful balconies… It seems like it's to perfect-looking to be true! One of the places you must see in Valletta is The Grandmaster's Palace, which's been the center of the country's power for centuries. Currently, it serves as the President's office. There, you can see a great collection of portraits, frescoes, and tapestries. There's a thrilling collection of arms and armor, as well.
Take a free tour to explore it all in Valletta. You'll learn a lot about Malta's history, various cultural influences over the centuries, peculiarities of the Maltese language and much more. Register in advance, though. There are a lot of people who will be willing to take your spot.

➡ Tips from Airwander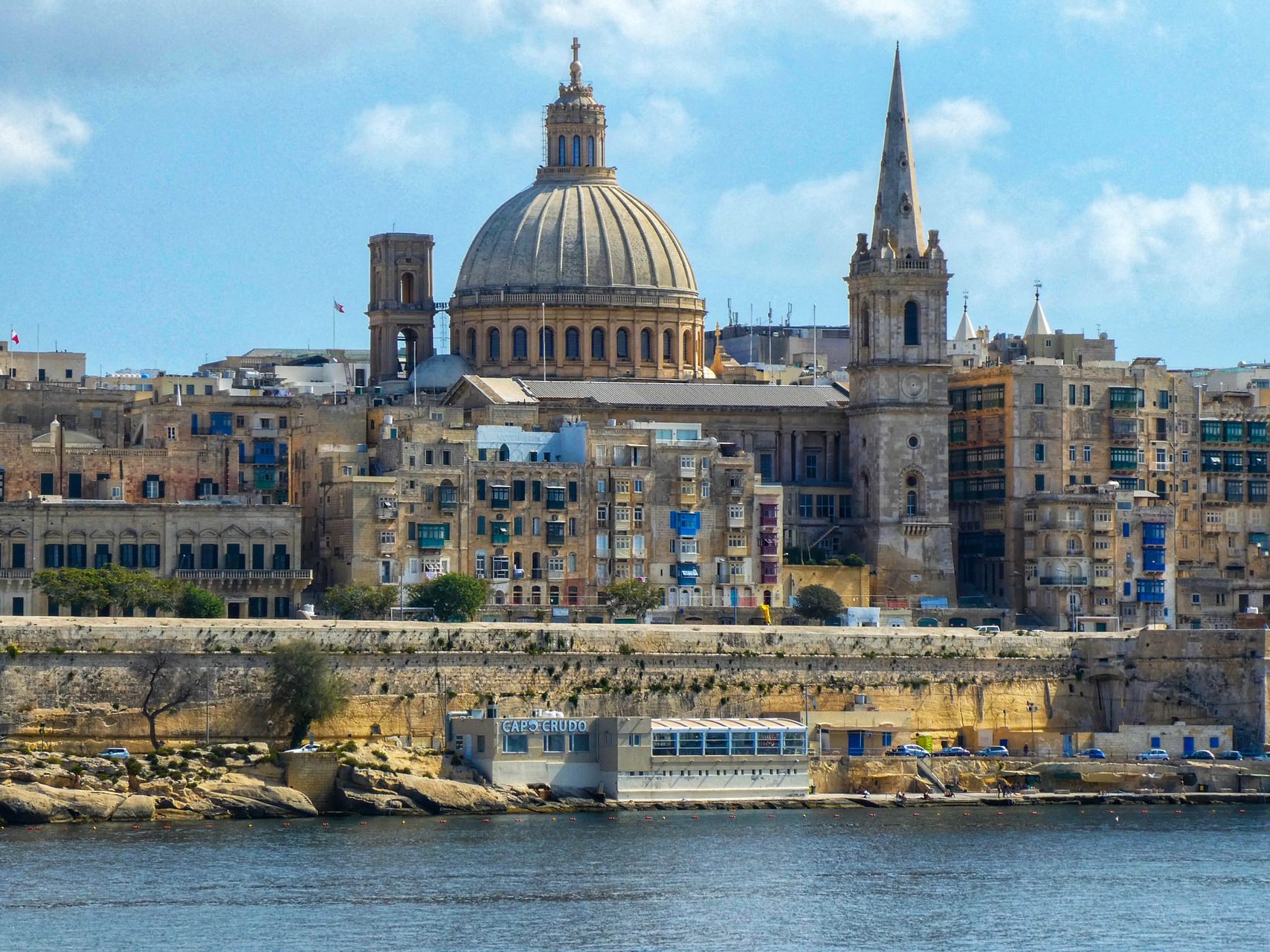 The country that lies between Austria and Switzerland and entirely situated in the Alps can't be lacking in breathtaking mountainous views. In fact, it's the only country in the world which is 100% in the Alpine terrain. Liechtenstein seems to be a nice choice for the lovers of active vacations because of its skiing and hiking paths. Apart from natural beauty, the country also attracts tourists with its medieval villages and amazing castles. One of the ways to explore the country is taking a trip to Malbun. In this region, you can enjoy the amazing ski resorts, capture the iconic landmarks, hide from the city noise and relax simultaneously.
Enjoy the borderless travel within the Schengen Area
Another advantage of Liechtenstein is that you can easily access neighboring countries. For instance, you can cross the Old Bridge, which is only 15 minutes from the center of the capital Vaduz, and find yourself in… Switzerland! And enjoy a cup of its famous hot chocolate, of course. Don't worry too much about the borders and visas. While Liechtenstein isn't a part of the European Union, it belongs to the Schengen Area. So you can travel freely across all the countries that belong to it.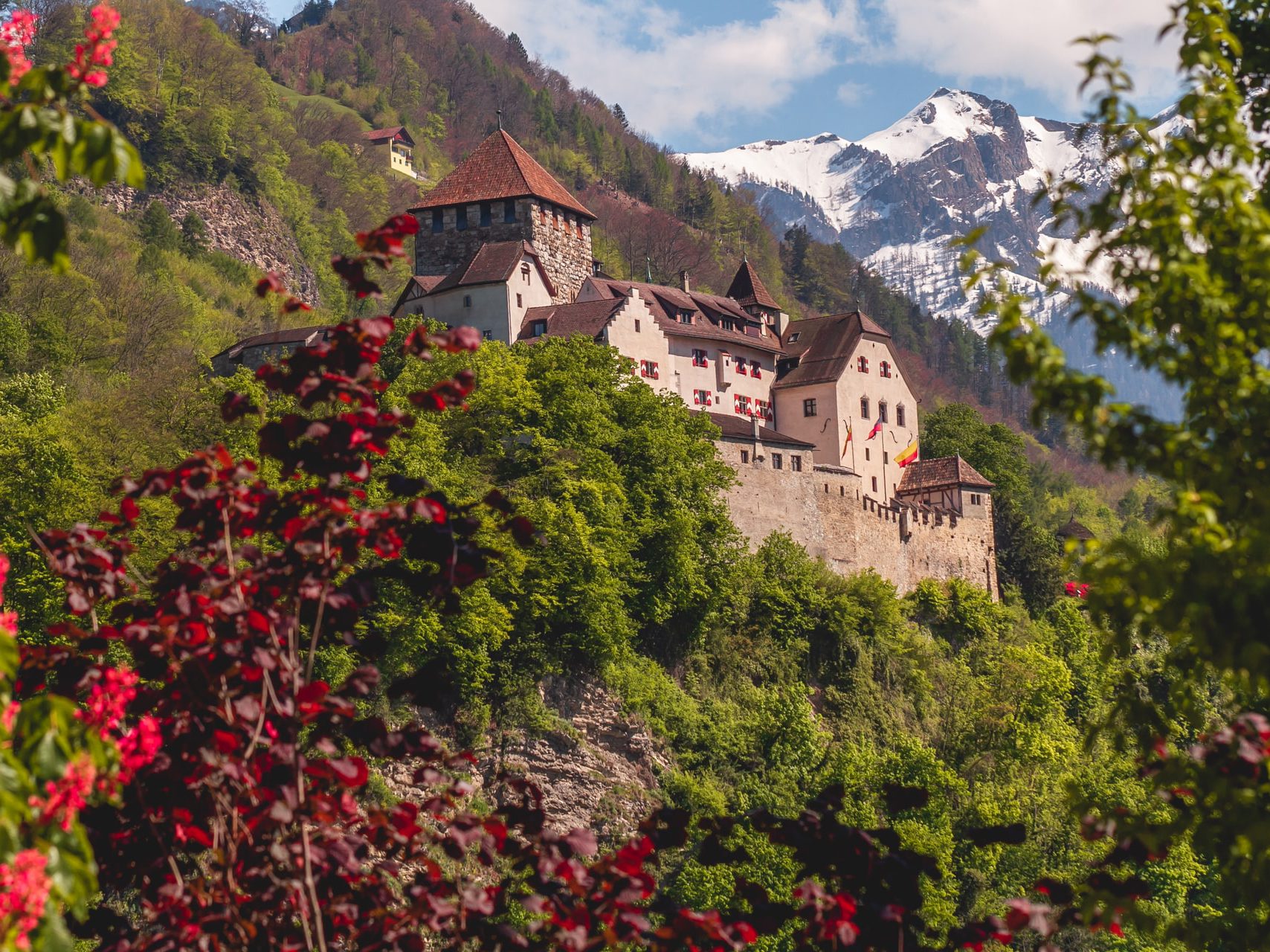 San Marino can hold the title of the oldest state on the list of the smallest European countries. It is entirely landlocked within the borders of Italy. It's easy to reach from Emilia Romagna region or Florence. However, San Marino remains absolutely independent, putting its own flag winding inside the heart of Italy. Its capital, also called San Marino, was created as a fortress on the top of Mount Titan (Monte Titano). From there, you can enjoy magnificent views over the Adriatic Sea.
The town has a very friendly infrastructure and amusing paths for pedestrians. So if you decide to explore the city on foot, don't forget to take comfortable ones. When walking the cobblestoned streets, you'll see old houses with stone facades and numerous museums with unique exhibitions. After an intensive walk, it's great to relax in one of the cute cafés. There, you'll enjoy delicious local and surprisingly inexpensive food.
Check out the Museum of Curiosities when you are in San Marino. There, you'll see the tallest man and the shortest woman ever born. Moreover, you'll learn a lot about crazy devices invented and used throughout human history. No more spoilers, see for yourself 🙂

➡ Tips from Airwander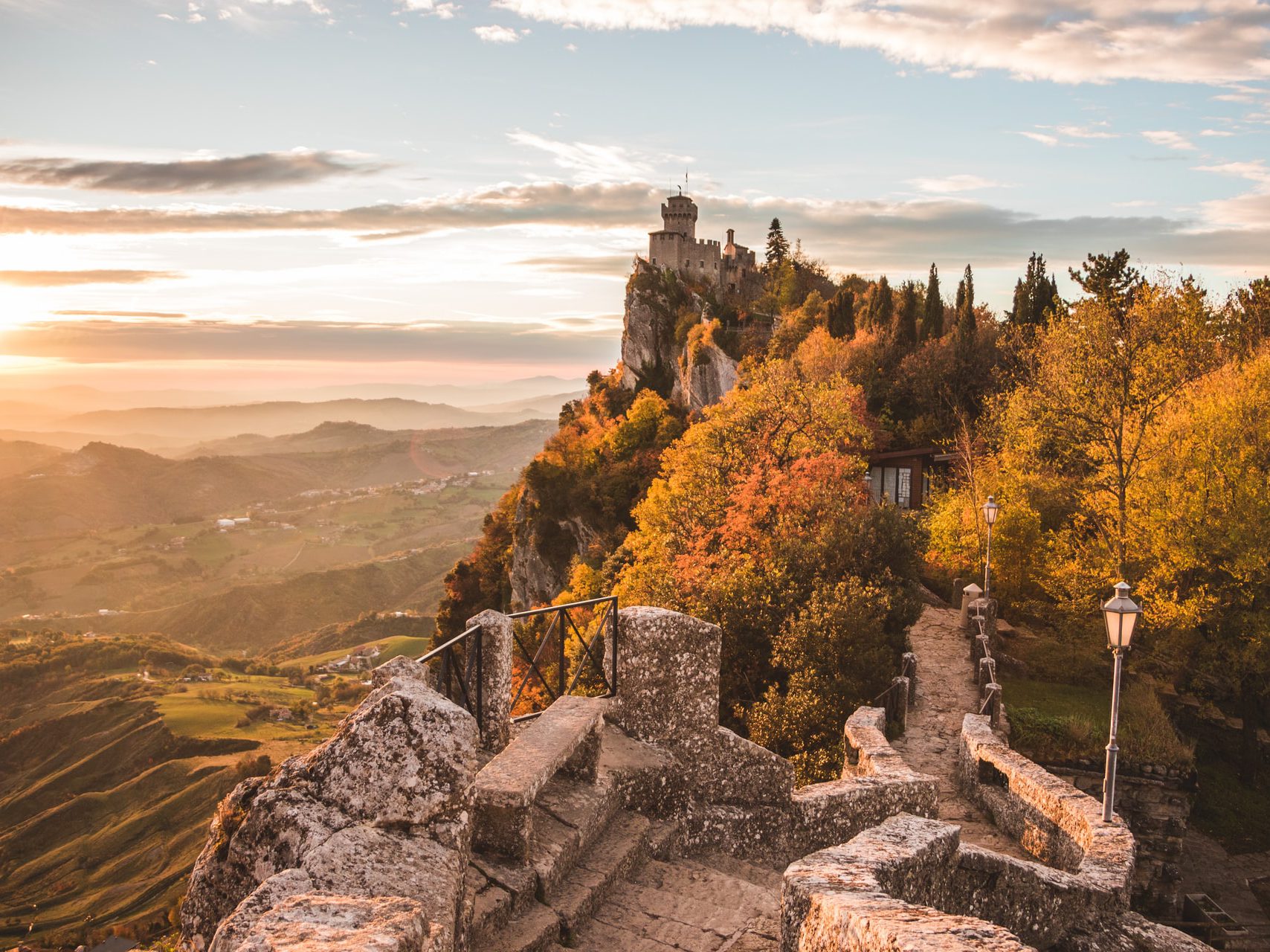 Any trip to Gibraltar can't be complete without visiting the top of the Rock of Gibraltar. Tickets to the Rock Nature Reserve include the iconic Apes Den, St Michael's Cave, and O'Hara's Battery. With do doubts, all of these are worth visiting.
Check out the historical underground structures of Gibraltar
Gibraltar has many underground tunnels that had strategic importance during World War II. They provided essential storage, defense, and shelter. After the excursion to the historical places, you may need some good rest. So, check out one of the six sandy and rocky beaches. There, you can marvel at the sunset with a refreshing drink.
Gibraltar is a tiny country in Southern Europe that has a status of self-governing British Overseas Territory. That is why, to some extent, it reminds of a seaside town in England. Also, everyone speaks English and Spanish there. So that you won't have any problem communicating with locals.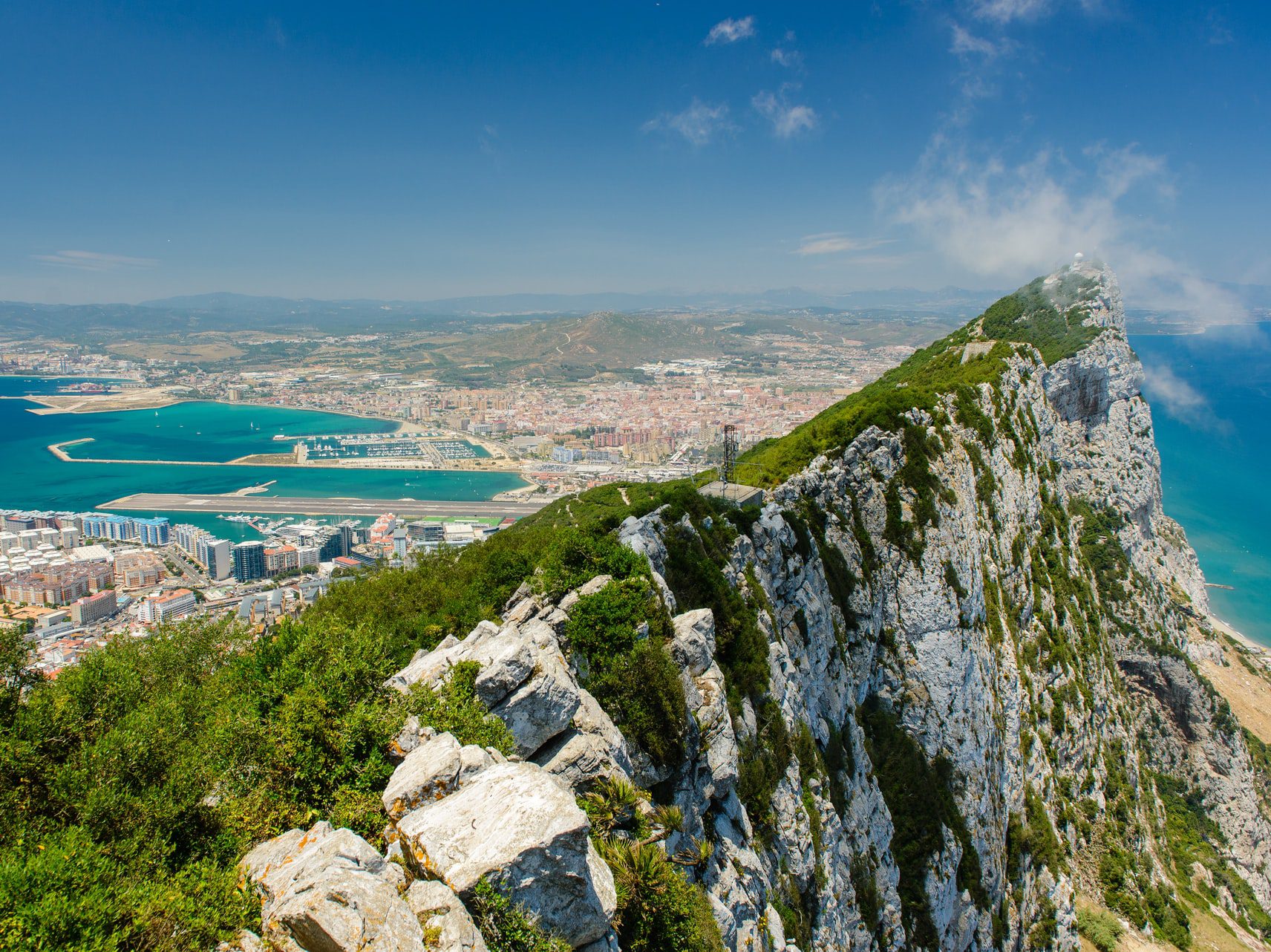 As our next destination, we have Monaco. This place feels like heaven. See for yourself! Situated on the French Riviera, Monaco surrounded by the azure blue sea and picturesque landscapes. It's so small that roads looks like spirals craved in stone.
The country of luxury and casinos
Monaco and its capital, Monte Carlo, are famous thanks to the numerous casinos, boutique and hotels. Moreover, the famous Formula 1 Grand Prix motor race takes place along the streets of the city. They attract plenty of tourists. Monaco is a diverse place, full of interesting spots and definitely worth visiting. One of the most popular destination there is the Monte Carlo casino. And even if you're far from being interested in gambling, it still can be a great experience to stroll and look around. This luxurious lifestyle is really something to look at!
A very small country can offer you a lot of sightseeing
But the casino is not only one attraction of Monaco. It's also a good idea to explore the museums, including the Oceanographic Museum of Monaco. It is set on a cliff above the sea. You can also visit the gorgeous Cathedral of St. Nicholas. It's the resting place for the Grimaldi family and Grace Kelly, a Princess of Monaco. Another place to honor the memory of a Princess is the Princess Grace Rose Garden. It was created by her husband, Prince Rainier III. The place still attracts lots of visitors, as it reminds them of the royal love story.
Although Monaco is indeed luxurious, there are still several things you can do for free. First, take a Free Tour over the old part of the town. You'll enjoy it immensely. Second, Monaco has an amazing public beach. It's very comfortable to lie on, even with no beach beds or towels. Also, there's lots of small fish to accompany you in your swim 🙂 Third, download a map of Monaco on a free mobile app Maps.me. Otherwise, you can take a free physical city map from the tourist office. As European mobile providers are not accessible in Monaco, so you'll have to buy a local sim for internet access. However, it's not worth it for a day trip. So do get yourself a map, digital or physical 🙂 For more useful travel mobile apps, check out one of our articles.

➡ Tips from Airwander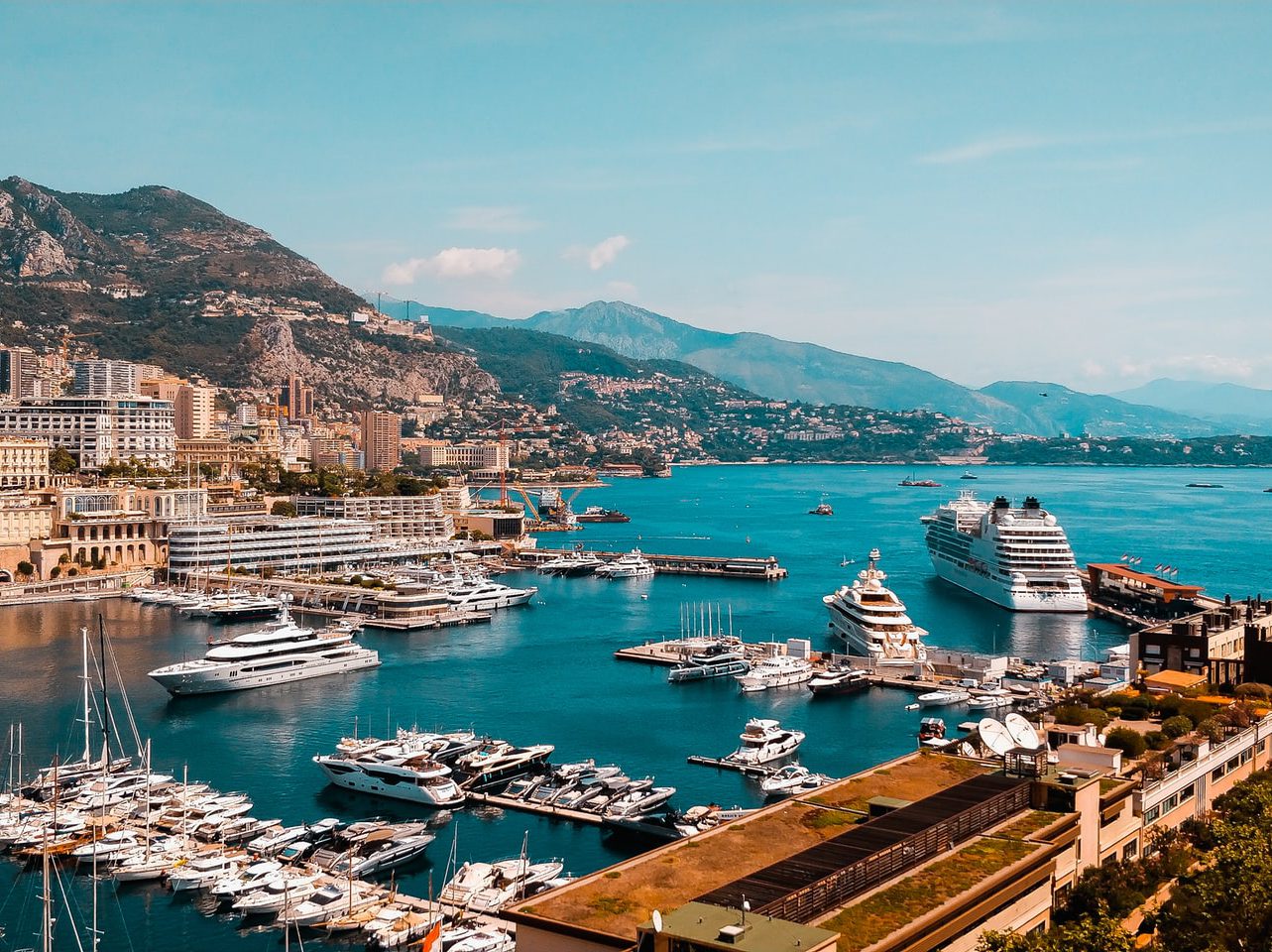 Let us finish our list of the smallest European countries with Vatican. In fact, it's the tiniest one not just in Europe, but also in the world. Vatican City is an enclave of Rome, the Italian capital. Vatican is special because it is the seat of the Catholic Church. This small country in the world is where the Pope lives. Despite the small size, that place is considered one of the most visited by tourists. This is because of its rich history and unmissable museums with remarkable artworks and exhibitions. Not to mention the jaw-dropping frescoes by Michelangelo. You can find them in the Sistine Chapel.
Vatican City is absolutely iconic to visit. It can be easily combined with a trip to Rome and the surrounding area. Don't miss the chance to climb the stairs of St. Peter's Basilica and marvel at the amazing view of Vatican City and Rome. And as an experienced traveler, don't forget to book your tickets to the museums and chapels in advance. This will allow you to avoid enormous queues. Why not guarantee yourself a pleasant trip with no minute wasted?