How to Create Your Perfect Travel Bucket List
By Kateryna Kirian & Kate Chyzhykova
This year a lot of our travel plans have been put on hold. And yet the good news is that you can use this time for planning trips in the near (or a bit distant) future. While the world is going crazy, you can just make your coffee, grab a notebook, create your perfect tailor-made travel bucket list and start savoring future adventures.
"Sounds easy-peasy, but where to begin?" you may ask. What is the best way to write down a travel bucket list? How to decide on what to put on it in the first place?! Well, keep reading, and you'll find some useful tips on how to write an astonishing travel bucket list. The creative process of making a dream list of destinations you want to visit is a perfect solution.
📌 Do the brainstorming for your travel bucket list
📌 List the places you've already been to
📌 Choose your adventures & destinations
📌 Prioritize
📌 Decide on who'll keep you company
📌 Research your chosen travel bucket list destinations
📌 Don't forget to take the travel must-haves
📌 Dream big
#1 Do the brainstorming for your travel bucket list
So first things first, you should define your travel style and understand what kind of adventures you prefer. There are a lot of helpful techniques about how you can do that. Please, don't rush to pass Facebook tests like "Find out what type of traveler you are." We know a better way. You can start with a bunch of questions to ask yourself. Here are some of them.
✔️ What are your hobbies? Which activities do you enjoy?
Hobbies sometimes can lead you somewhere you've never even thought about before. For example, if you're a danceaholic, you simply follow your heart wherever it guides you. In other words, wherever a dancing festival takes place. Occasionally, you can take a few days before the dancing event and explore a new point on your travel map.
✔️ How intense would you like your adventure to be?
It's essential to decide to what extent you want to challenge yourself on a trip. There's no need to go the extra mile and climb the highest mountain just because your friends did it. Unless you really want to, Likewise, there's no pressure to join a diving expedition if you are scared of water. Remember, it's up to you to choose the most attractive option which will give you the maximum pleasure.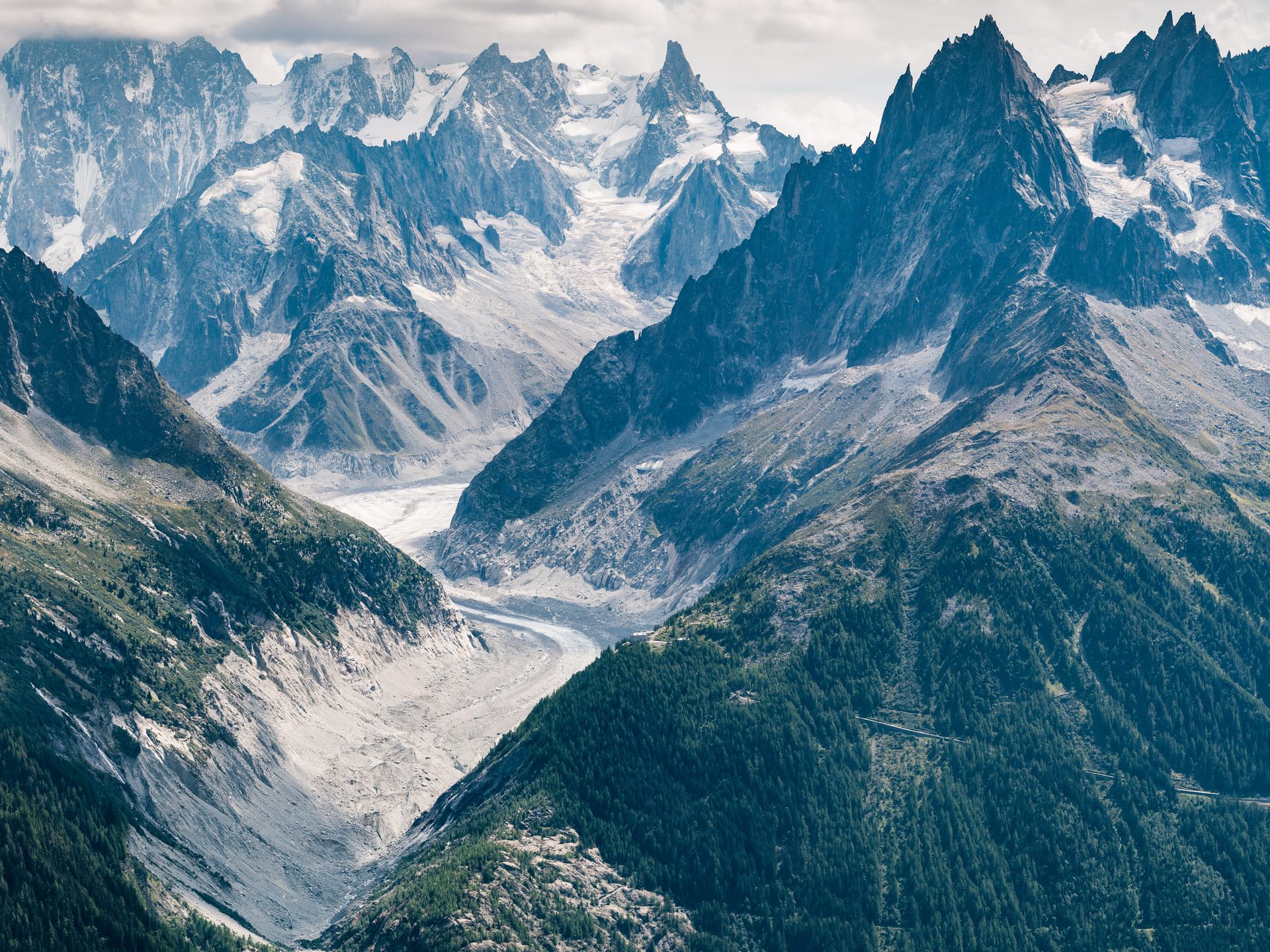 ✔️ What mix of culture, nature and adventure is best for you?
Nobody can answer that question better than you because it depends on what you are looking for in your trips. No matter whether these are natural wonders, or ancient architectural masterpieces, or meeting extraordinary people and parting all night long, you have to listen to your heart and plan a trip based on your intuition (and some good advice from Airwander travel experts, if you must 😊).
✔️ What environment and weather do you enjoy the most?
Do you mind chillaxing on the beach with tropical views when it's scorching hot? Or would you rather put some warm cloths on and go on a glacier adventure? Keep in mind that seasonality matters as well. Depending on when you visit a country, the days may be much longer or shorter, rain can be a blessing or a curse, and temperature can be just fine for the locals but virtually unbearable for you. Thus, consider what are the most appropriate weather conditions when you think about where to go next time. Your comfort on a trip is only in your hands, so do your best to plan it right.
✔️ How do you prefer to travel – solo, duo or in a company of friends/family/total strangers?
A story has it that people can be divided into two personality groups, introverts and extroverts. Hmm… not exactly, it's more of a continuum ranging between the willingness to hide from the whole world on a desert island and a strong need to always be closely surrounded by your friends and acquaintances. It often depends on your current mood and personal life events. Thus, when planning a trip, consider whether to join a loud and joyful group from the beginning, enjoy a romantic city break, get a single room and relax in privacy, or get to know people on the go while staying in hostels or with Airbnb/Couchsurfing hosts.
✔️ Is there anything that's a no-go for you – what would you prefer to avoid on your travel bucket list?
You maybe already know your personal dos and don'ts, but it never hurts to consider one more time the things which scare you away (such as extreme heat or heights) and are far from contributing to your overall happiness. Surely, we celebrate confronting your personal fears and liberation from stereotypes! But let's just say, a stay in the downtown with busy nightlife wouldn't be the right thing if you want to have a silent retreat 😄. So do your homework before you set out.
✔️ How long should your trip last?
Think if you need just a weekend trip to escape the hustle and bustle of your everyday routine. Or maybe you're more of an adventurous spirit, and nothing would make you happier than enjoying your weeks off searching for jaw-dropping natural wonders in the U.S. Or maybe you're experiencing this life-changing moment when you'd love to try out something you've never even dared to think of before, like a 2-month desert expedition. It's all up to you, just give it a bit of thought.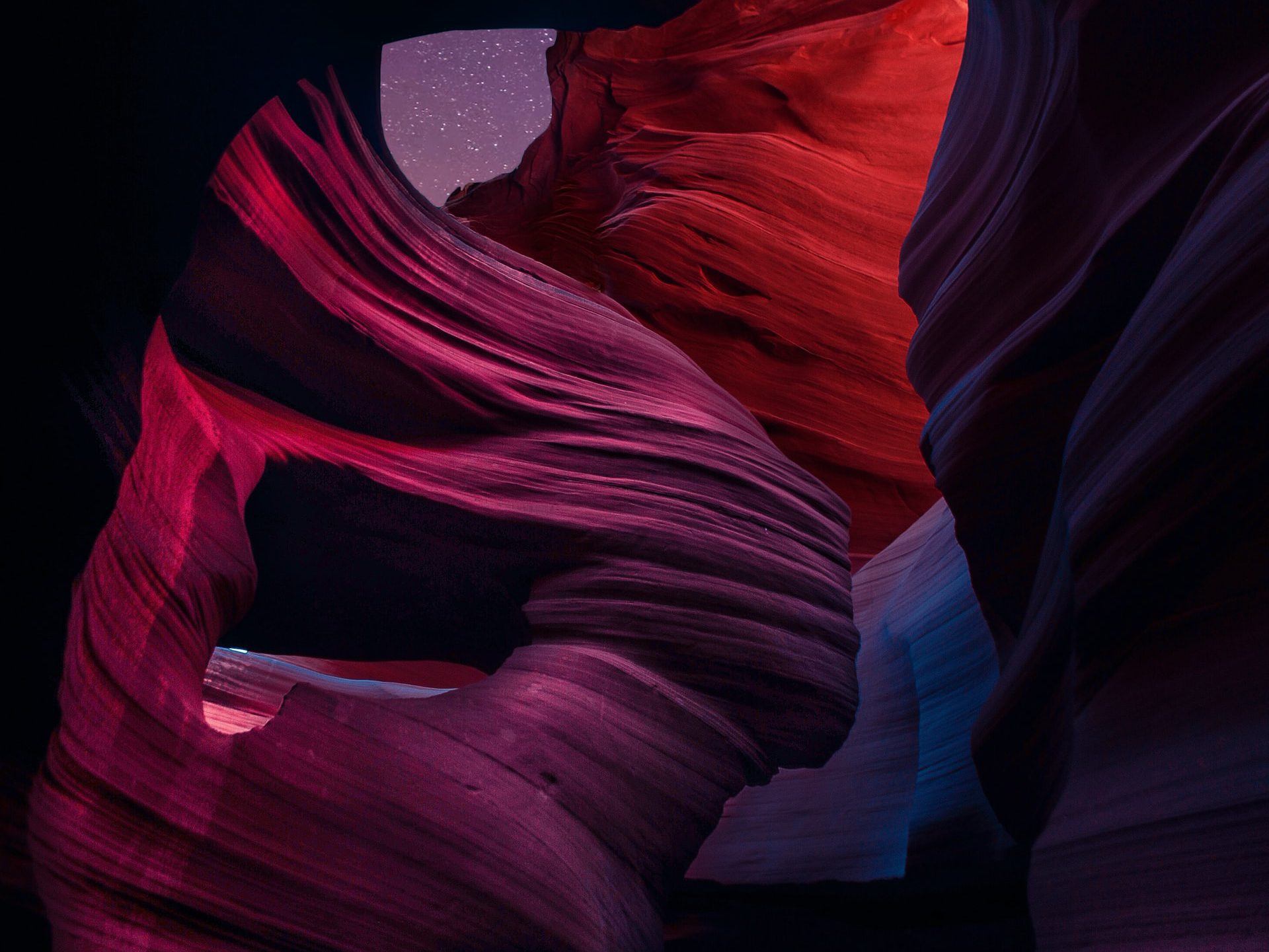 ✔️ What's your reason to add a country to a travel bucket list?
Probably, this last one is one of the most important questions, closely related to the previous one. You need to figure out, where this travel spark comes from, what drives you to see more of the world.
➙ Why do you want to see as many places around the world as possible?
➙ Is there a particular food or experience you want to check out?
➙ Is it your dream to trot the globe for stunning destinations off the beaten path?
➙ Have you thought of volunteering in a country you've never visited before?
➙ Are you thinking about immersing yourself in a culture that has always appealed to you?
➙ Are you trying to take your hobby (dancing, diving, cycling, skiing, to name but a few!) to a new level?
➙ Do you want to take the plunge and try something completely new – country, culture, cuisine, community?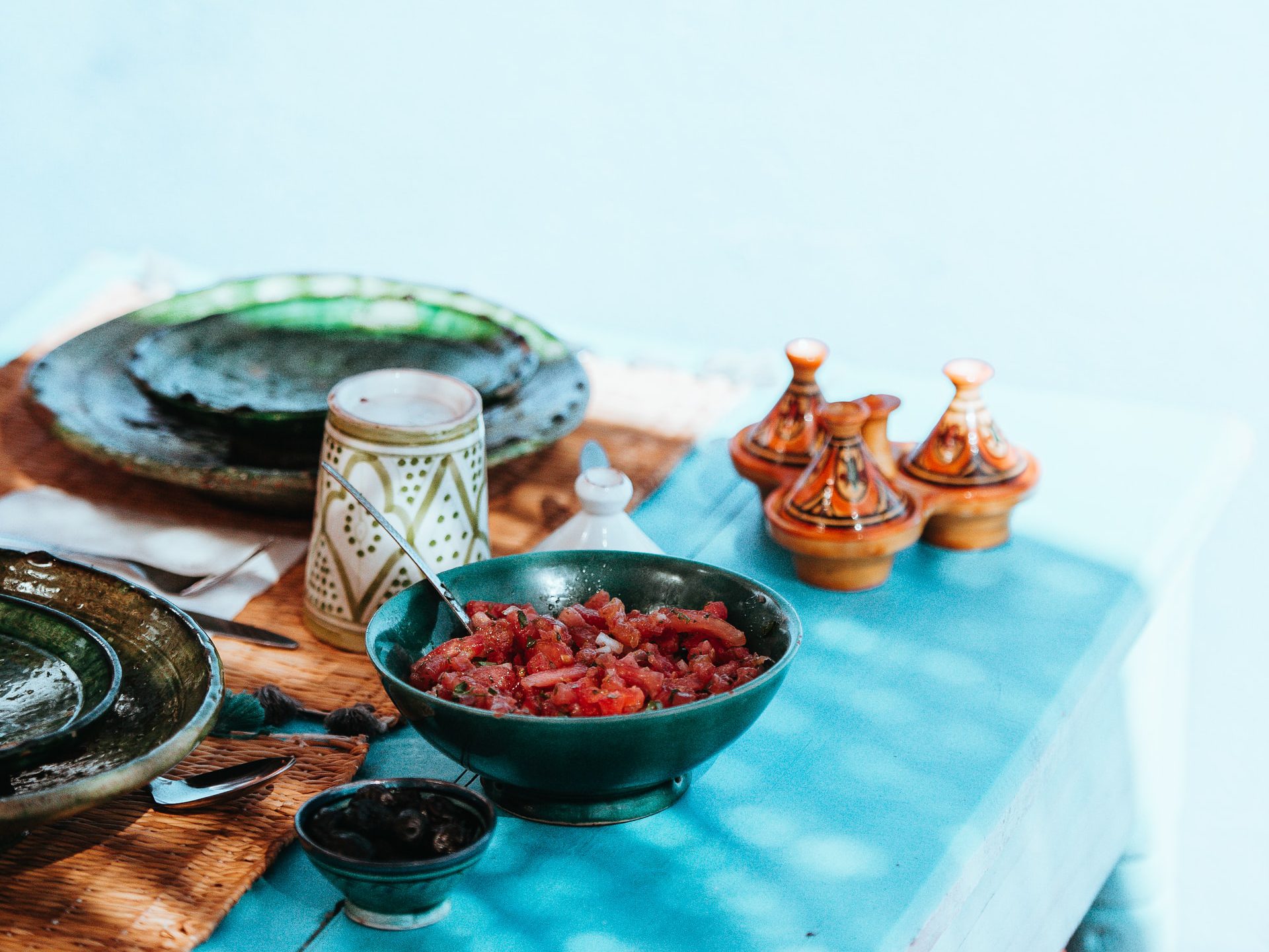 Get inspired to create an unparalleled travel bucket list
Thinking about your purpose to visit a destination may provide inspiration for more places to see and things to do. For example, if you want to learn how to bake the best pizza and pasta, you may consider visiting Italy, Spain or France.
An excellent idea is to surround yourself with inspiration and information while brainstorming ideas for your bucket list. Don't forget to read travel guides, ask friends and colleagues about their travel experiences and watch videos and travel blogs about countries you dream of visiting.
Here are some websites you can use as a source of inspiration:
▪️ Fodor's Travel
▪️ TripAdvisor
▪️ Lonely Planet
▪️ National Geographic
▪️ Budget Travel
You shouldn't worry about how realistic your plans may sound at first sight. You can always adjust them to reality later. If just thinking about location makes you excited, add it to the list! Write each and every idea down, no matter how far, no matter how crazy. After all, you have plenty of time to pull if off.
#2 List the places you've already been to
Remember that your own experience can work no worse in looking for inspiration than online resources. It can be really helpful to start with thinking about past getaways and trips in all the cities and countries you've already visited. While writing them down, you may re-discover what type of travel you enjoy most. Also, you may set eyes on destinations that you'd love to visit again.
So after a short analysis, you'll be able to say whether you'd rather go for the mountains and off-the-beaten-path destinations, or if you're more into architectural beauty and a plethora of cultures, or whether you are the bright-big-cities-team with local cuisine being the No 1 stop. Organizing your travel experiences will also remind you how many great places you've already seen and how many things to explore are still out there.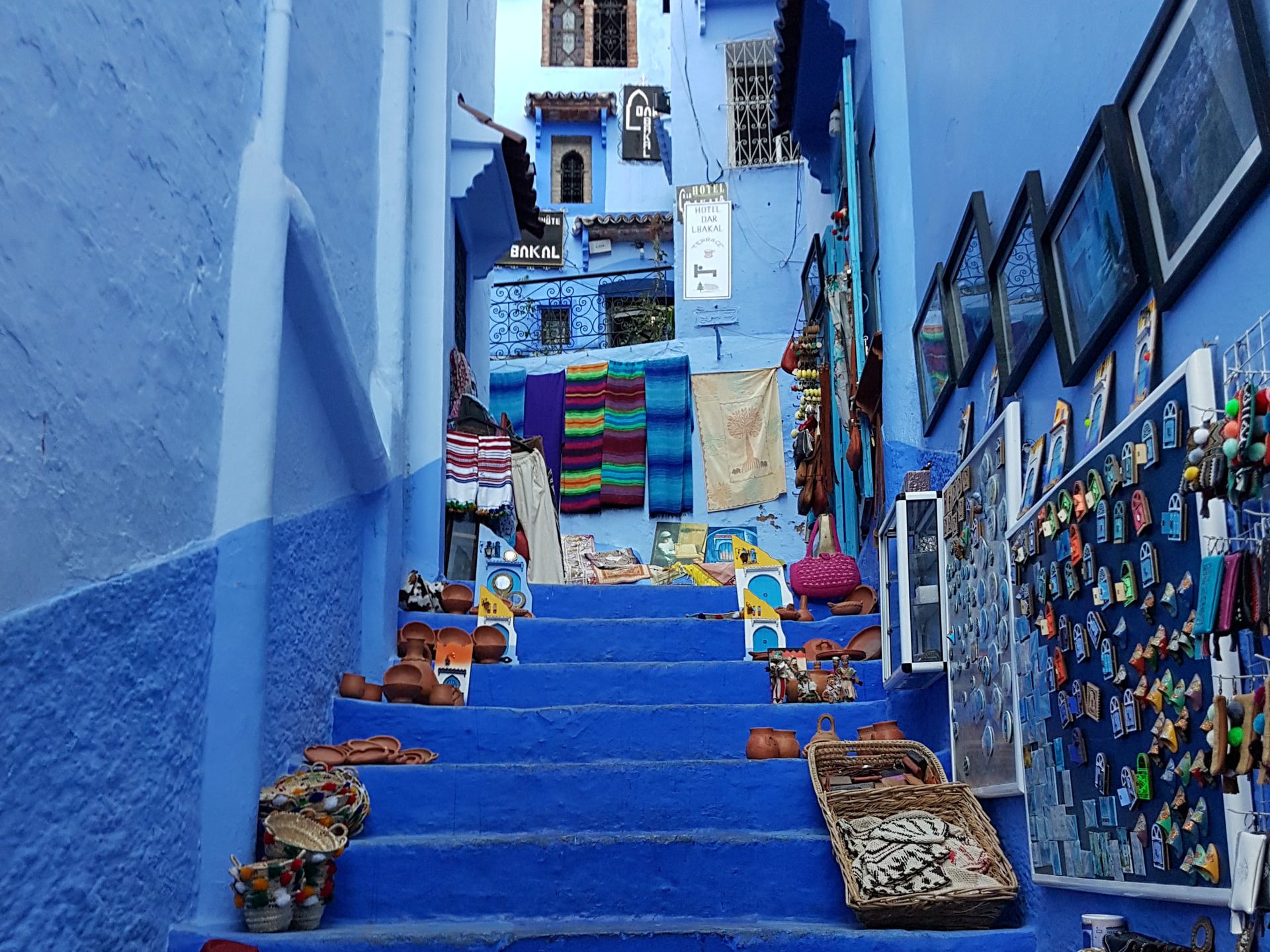 #3 Choose adventures & destinations for your tailor-made travel bucket list
While deciding on the list of destinations for your travel bucket list, focus on certain things you'd like to experience. Especially, if you've been dreaming about them for ages. That could be wandering in African deserts, exploring Niagara Falls or skiing in the Arctic. Keep in mind, though, that most activities can be experienced in more than one location. It means that you can, for example, amaze at the northern lights in Canada, Iceland, Norway and Finland.
Thus, there are usually more opportunities to pull off your dream trip, even if a country you were supposed to visit is unreachable at the moment. Surely, some places have no equals – there's no second Petra in the whole world apart from the one in Jordan. And yet, if you are so into ancient civilizations, you'd be pretty satisfied when visiting Baalbek in Lebanon. So focus on what you can do with the resources you have at your disposal, be it time, budget, mobility, or just a strong wish to discover the world.
Create a list of countries for your travel bucket list and group them
When you know what you'd love to do, the next step is to decide where exactly you can do these things. To work this out, write down a list of countries and places you've always wanted to visit. Then, start thinking about which place would be perfect for your little (or big?) adventure. You can group the countries with various criteria.
➙ Activities to enjoy
Sightseeing, beach vacation, romantic getaway, scuba diving, safari, paragliding, (sand) skiing, extreme sports, delicious cuisine and so on.
➙ Accessibility
Countries that are visa-free with your passport, or those that offer visa on arrival or an easily acquired electronic visa are your best shot. But make an adjustment for the pandemic restrictions – most of the countries currently have certain measures – be it a mandatory negative test result, or a quarantine on arrival. So you better do your homework.
➙ Transportation
How easily can you reach your destination? Is it only reachable by air, or are there multiple alternatives? Do you need to rent a car / a motorcycle, or is public transportation sufficient to see all the places you want? Some people go as far as buying an old car for a symbolic price and exploit to see numerous countries on their way (this works really well in Asia or Africa).
➙ Cost
You can always make the best out of your trip, no matter how limited your resources are. And yet keep in mind that while the flight itself may cost you next to nothing, taking a shuttle from the airport to the city center, renting a car, visiting unique places of interest and the actual cost of living in a country varies a lot from country to country. And even city to city.
➙ Individual preferences
Maybe you've made some friends online, and you'd love to visit them? Or maybe there's a fascinating festival you've dreamt about to take part in? Or just maybe you'd love to spend your winter holiday on a beach with lots of sunshine? Surprise yourself with some fresh thoughts on what actually matters to you, especially if it's hard to choose between incredible destinations.
If grouping the countries according to criteria didn't help, you can assign values to the categories, and then to the countries within each category.

➡ Tips from Airwander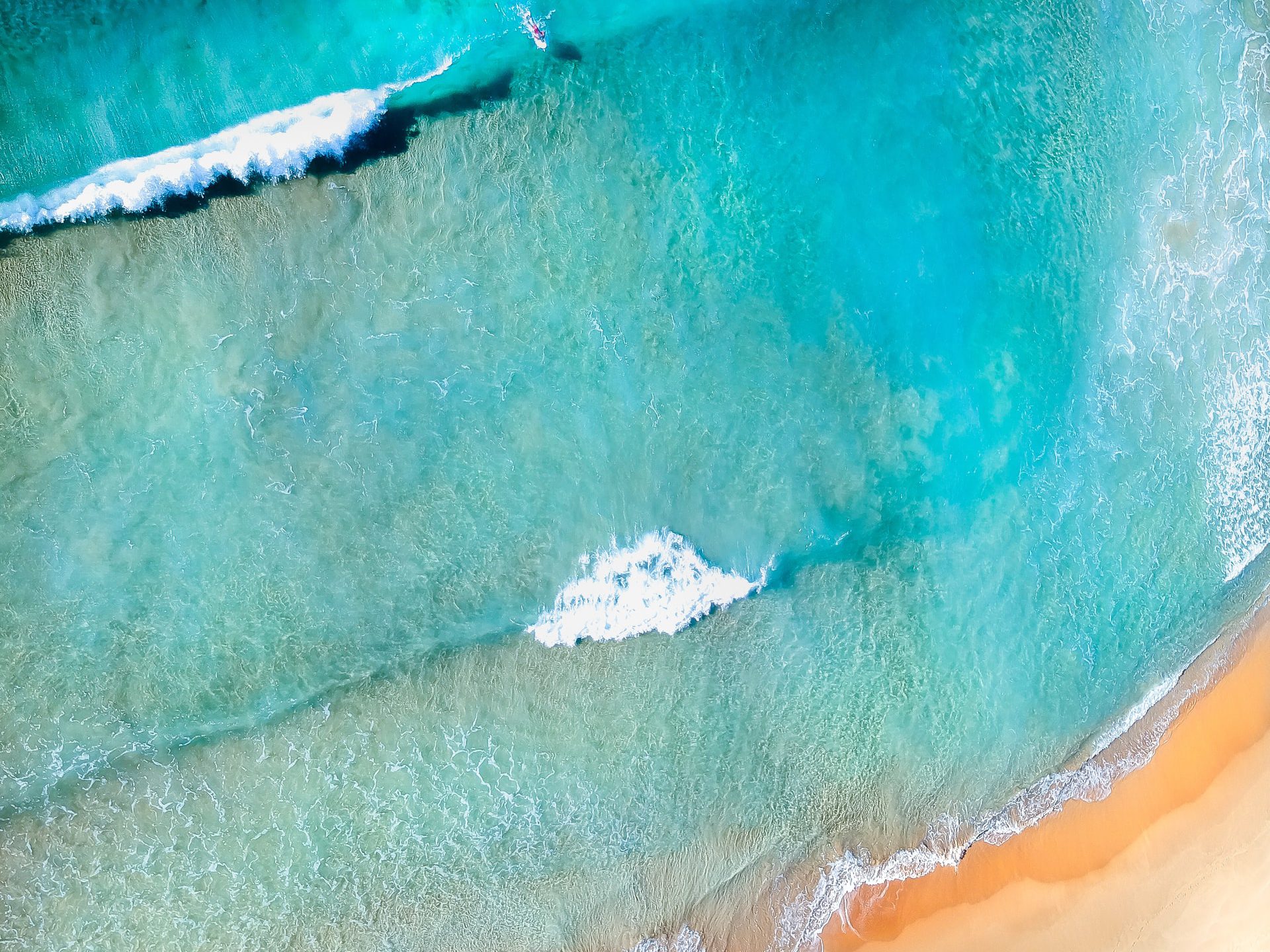 #4 Prioritize
You must already have the list of countries grouped into different categories, such as activities to enjoy, accessibility, transportation, cost, and individual preferences. Keep in mind that these categories are just the ones that make sense to us, you can always come with your own.
Assign a value to countries within each category of your travel bucket list
One way to go about prioritizing categories is to assign them a value, as suggested above. Let's say, you are based in the U.S. and you're weighing up going to France, which you've always dreamt about visiting and Mexico, where there's a dancing festival. Then the values can be assigned as follows.
▪️ Both countries get 5 for activities, as there's a lot of amazing things to do.
▪️ Mexico gains 5 for accessibility, where's France gets 1 as its borders are closed for the non-EU citizens who are traveling for pleasure due to the pandemic.
▪️ As for transportation, you can get to Mexico in a shorter amount of time and not just on a plane, so we'll give it 4 out of 5, and France will get 2 points.
▪️ Well, according to the cost of living suggested by a few websites we scanned, food in Mexico will cost you half as much as you'd spent in France. And probably, so will other things. Thus, 4 to Mexico and 2 to France.
▪️ As France has been your dream for a long time, and there's this really special festival in Mexico, both countries score a 5 in this individual case.
You may think now it's time to count the points. Not yet.
Assign a value to the categories
Now, think of what criteria – in other words, categories, – are of utmost importance to you. For instance, if budget traveling is your thing, and it greatly influences the way you travel, assign it the highest value of 5, and if it plays no role, give it 1. So weigh up the significance of the categories, give each of them points from 1 to 5, or from 1 to 10, and then multiply the value assigned to each category by the individual score of the country within this category. Let's say, if Mexico has got 5 in accessibility, and the 'accessibility' category has a value of 4, you'll have 20 points. Do the simple math for each category and add up all the points – you'll have your champion country and the following travel bucket list!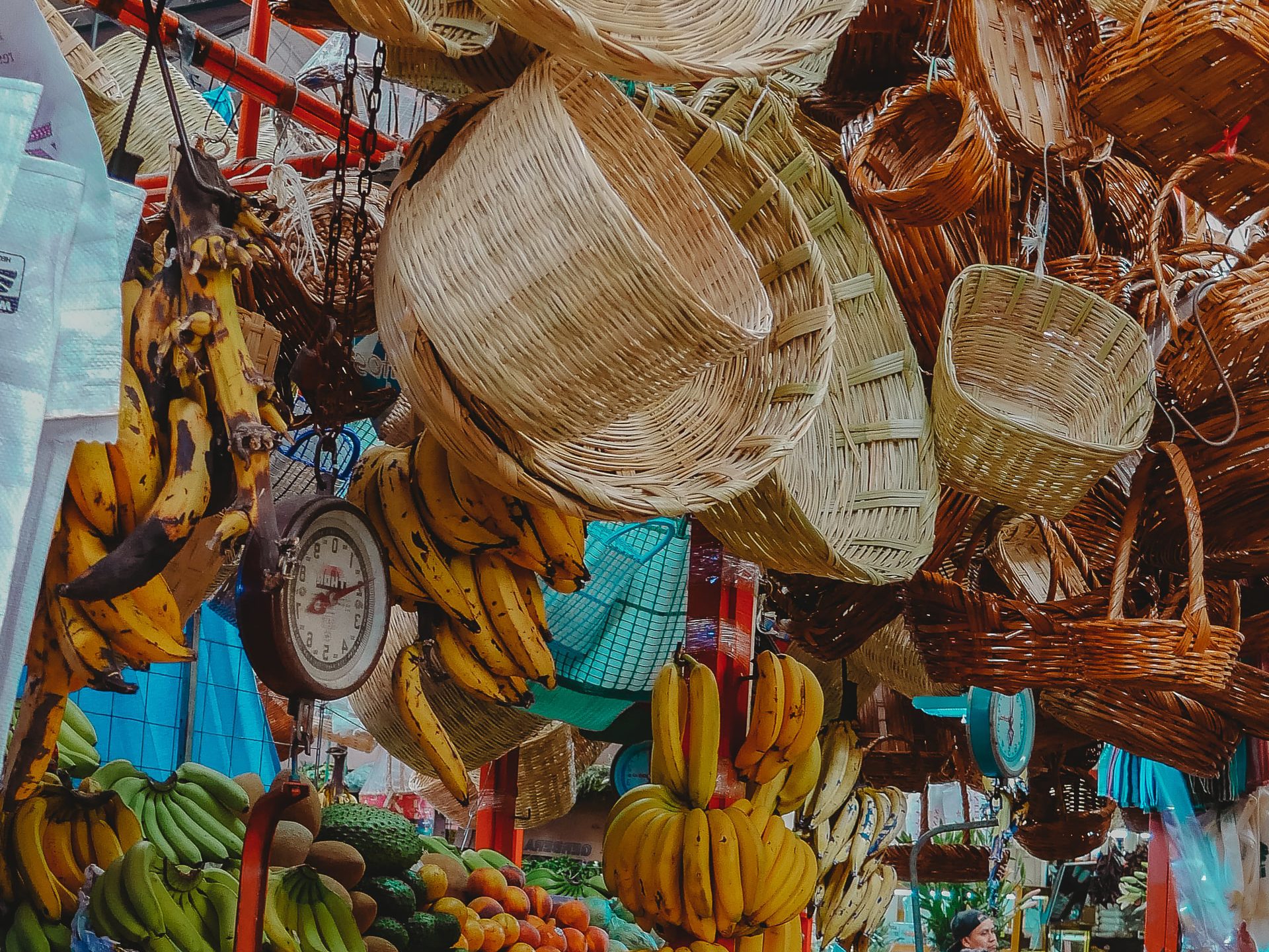 Create a timeline
Another idea to organize your travel bucket list is creating a timeline where you can place all the upcoming milestones and pinpoint where and when on this timeline you can go on vacations.
▪️ Maybe you have 3 weeks of vacation time coming up any time soon?
▪️ Do you plan on having a major and ambitious trip before starting your uni?
▪️ Are you going to move out of the house in 5 years?
Basically, it's about identifying periods in your life where free time could be used for travelling. Don't limit your imagination! You can always schedule a few shorter, feasible trips in the upcoming weekends and holidays. Then, you can plan more serious trips in a few years, based on big life changes or accomplishments, so that you'll have plenty of time to come up with a budget and prepare.
#5 Decide on who'll keep you company
After choosing the destination and creating an adventure plan, it is crucial to decide who you want to share your travel bucket list with. Your partner, friends, siblings, parents, kids, total strangers? Or maybe you want to take the trip on your own? If you don't agree with your partner or friend about the travelling point, it's all right. There's no purpose in forcing someone to go somewhere they don't want to, or letting yourself be caught up in a trip you're not interested in at all. Travelling on your own can become one of the craziest and simultaneously the most inspiring adventures in your life. On the other hand, it can be a time for relaxing and meditation, when no one else will disturb you. Here you can find out how your life will change when you travel alone.
Still, if you're going with someone, make sure that each person wants to visit the chosen destination and feels comfortable with all the preparation process and further activities you're planning to do there.
#6 Research your chosen travel bucket list destinations
After you've narrowed down your options to the final travel bucket list, the next step is to do solid research about the place you plan to visit.
➙ What's the country's official policy for those who get a positive test on arrival?
➙ Would you rather stay in one place for the whole visit, or would you prefer to be more mobile?
➙ How do you want to get around the country?
➙ Which mountains you want to climb or which museums to attend?
➙ What are the best tours and hidden places to look for?
➙ Which concert is a must-visit?
➙ Is there free Wi-Fi or do you need to buy a local sim-card?
➙ Is it safe to drink tap water?
➙ Do you need a special vaccination to enter a country?
Travel planning is the key to a trip's success
Researching in advance gives a variety of opportunities which you can miss when you plan everything the last minute. The more information you have about the country, the better your trip will be. Being aware of the most exciting events in a chosen place earlier, you can buy the tickets and book a high-standard hotel at a lower price. However, it some locations, especially in Africa and Asia, spontaneity and open-mindedness pay off – if you hand out with the locals, you can get access to all the vets places at the lowest cost possible.
Before going to any country, check carefully its current political, health and environmental situation. And dig deeper (forums, blogs, videos, discussions) to see the implications. For instance, in Lebanon, the official rates of currency exchange are manipulated by the government. Thus, when you think you are getting a good deal paying for your taxi from the airport in U.S. dollars using the official rates, you are actually losing a lot of money. At the same time, though, when you hear on the news that it's not safe to go somewhere, check it out on your own. Even better, ask somebody who's already been there. Even if a country is in turmoil, the tourists are often safe and very welcome nonetheless.

➡ Tips from Airwander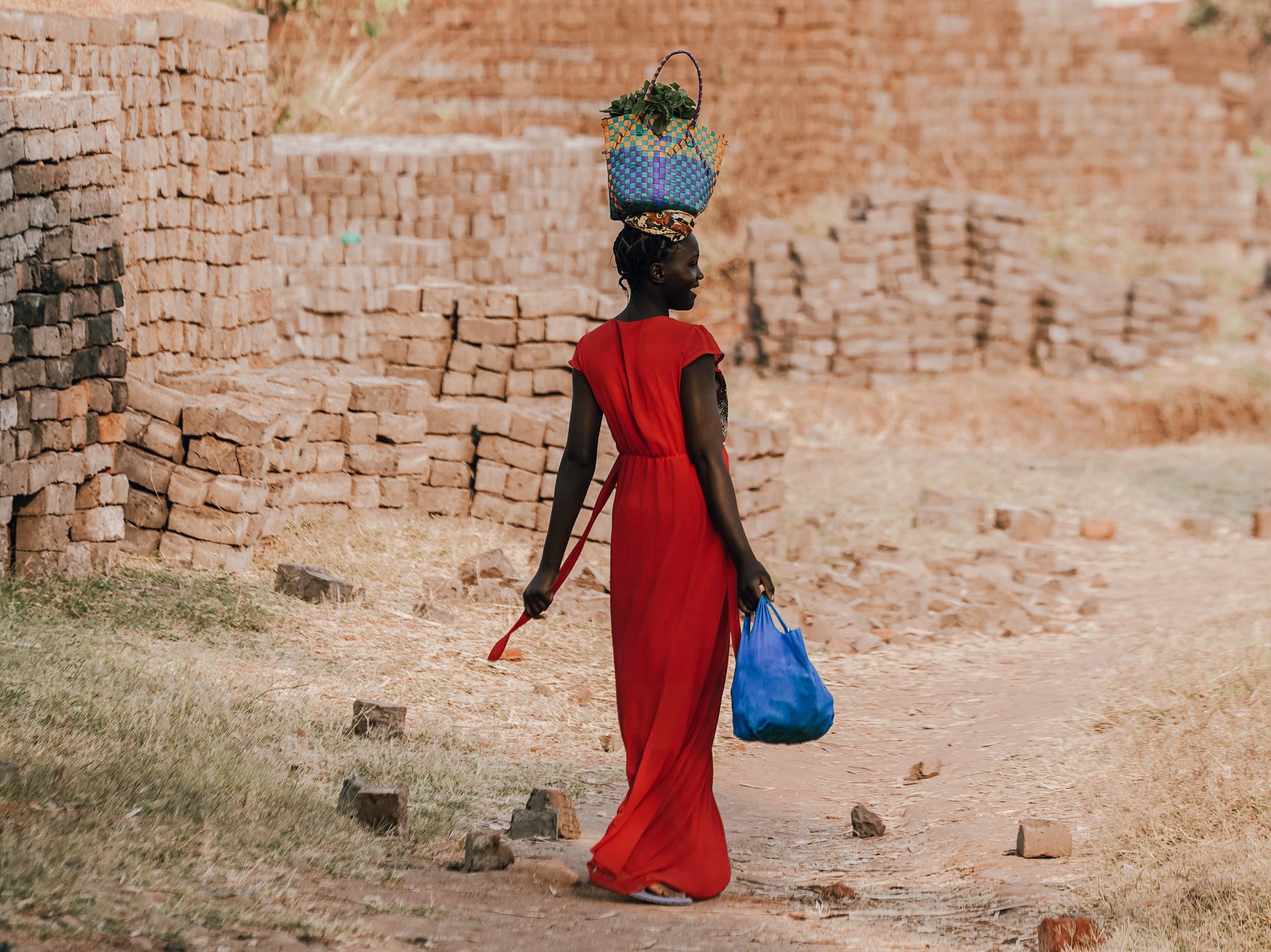 #7 Don't forget to take the travel must-haves
Once the next destination is chosen, and you know everything you need about your future trip, it's time for thoughtful preparation and packing the suitcase. If you feel that some advice on how to pack your bag smartly and take all essentials at the same time is necessary, take a look at the article about travel must-haves you should include on your next trip checklist.
It's always good to add your flight numbers, hotel addresses, maps, scans of documents, etc. to your cloud storage for easy access. You'll never know when you need them.

➡ Tips from Airwander
#8 Dream big and don't make your travel bucket list small!
Last suggestion for you! Don't let fears and potential travel barriers scare you away! You'll have plenty of days to correct and modify the list, check it, add new ideas or throw away the irrelevant ones. Whenever feeling doubtful, simply ask your heart where in the world it wants to go…and write it down.
And if your inner voice doesn't help, go to Airwander and explore the Anywhere feature. Just select your home city and in the destination box choose "Let me go anywhere!" You'll be surprised at what amazing places you can visit with just a few clicks. So you better stop reading this article (you can always go back!) and start creating your unique travel bucket list. It's all up to you, and the sky is no longer the limit.