11 Travel Must-Haves You'll Include on Your Next Trip Checklist
By Kateryna Kirian
Bright memories and discoveries aside, having everything you need at hand to make you feel comfortable is one of the essential things while traveling. As packing your suitcase is quite an important part of the trip, we've come up with a list of simple travel hacks which can make your life so much easier. Once you figure out your own travel must-haves, you'll stop worrying about forgetting something and will take only what's important – an upgrade for your travel planning skills! The proper checklist will help you organize your suitcase better and fit everything you need in it. Turn your packing routine into a real art with these essentials:
#11 Hand baggage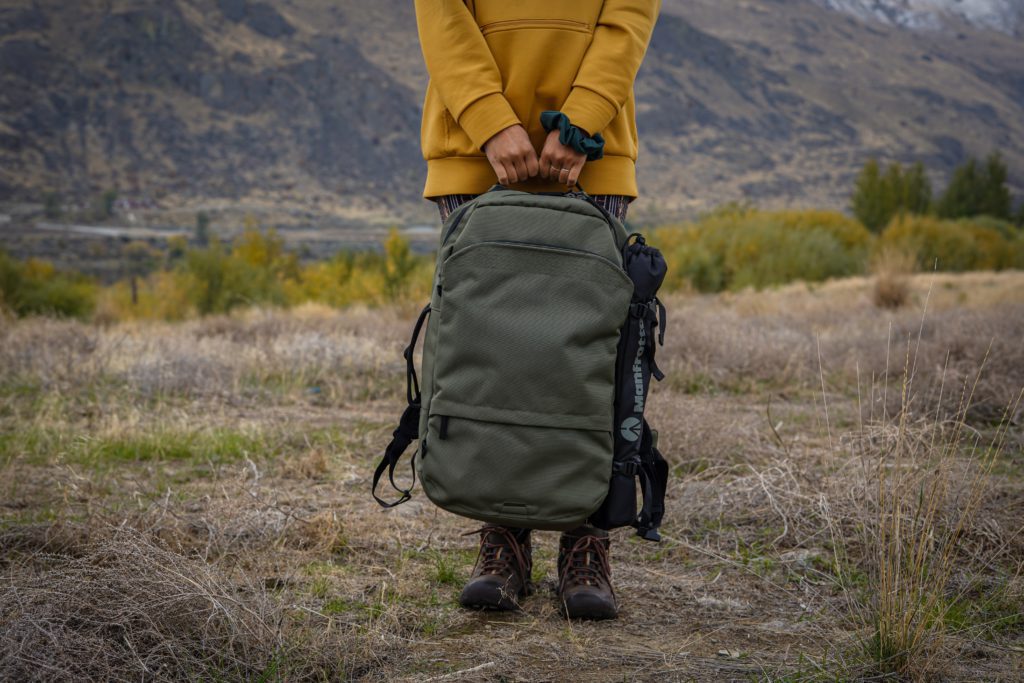 Seasoned globe-trotters are prepared for different journey scenarios, including unpleasant incidents as well. To do this, be sure that your carry-on baggage contains some essentials. Put at least a few-day kit of any medications you're taking in, all documents, money and the most valuable items. Then, if your registered bag gets lost, you will have the most important stuff still left with you. Don't forget to put a small toiletries kit in there, a phone charger and other crucial gadgets. To sum up, put into your carry-on baggage the essentials for a couple of days.
#10 Noise-blocking devices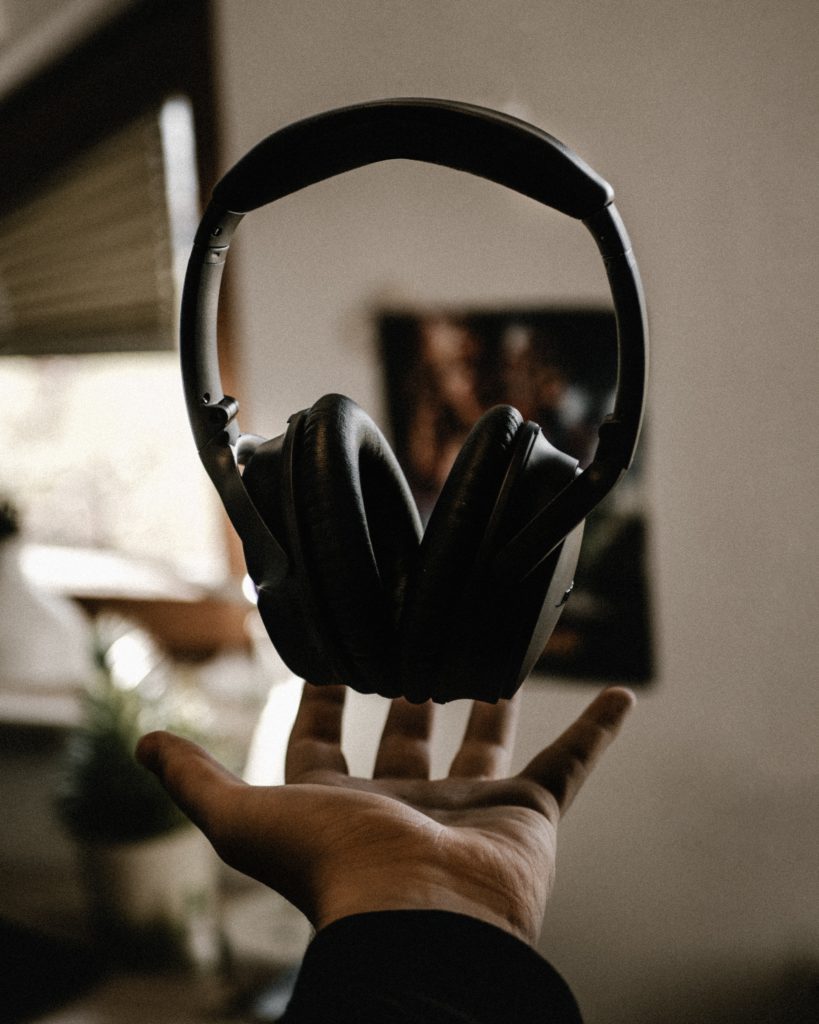 There is no way to grant that babies your vacation neighbors won't be partying throughout the night or babies won't be crying next to you on the plane. If you can't change it, just make sure you have something to protect you from the noise. These items are often at the very top of the travel must-haves. For instance, you can use noise-blocking headphones which will save you from tiring, stressful and loud noise.
Another solution is earplugs, which will ensure that you have a decent night sleep without interruption and come in handy both on the plane and in hostels. Along with the earplugs, you can consider taking the sleep mask as well. If you sleep in hostels, you never know when someone in the room turns the light on in the middle of the night. With a sleep mask, you won't even notice it. Besides, they're really useful to have in your hand luggage for bus or train journeys in case you want to get a nap.
#9 Wardrobe essentials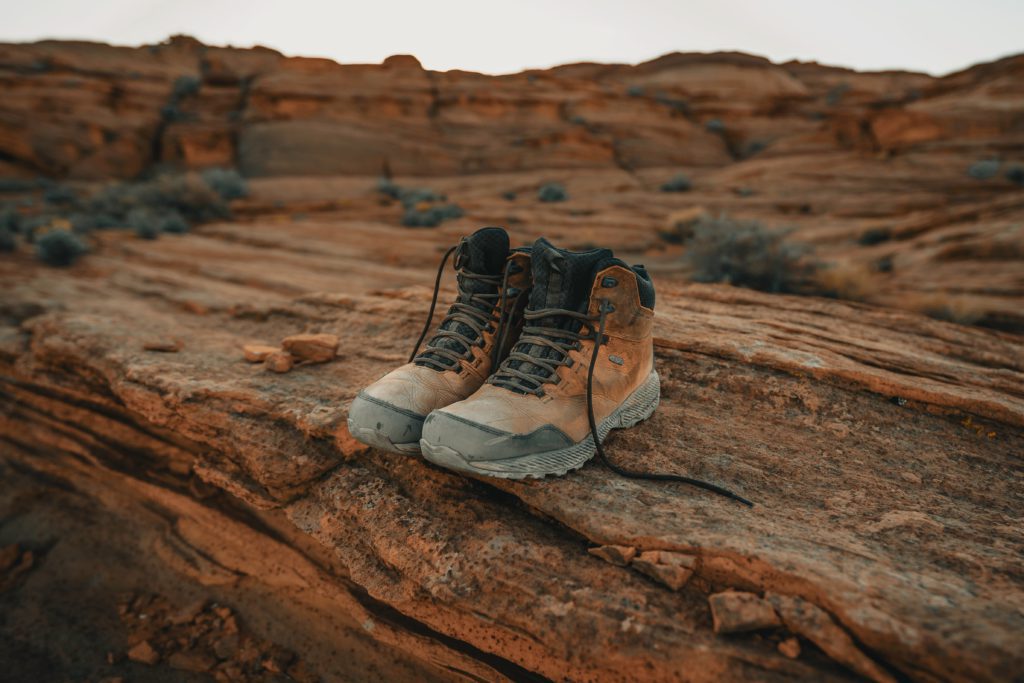 Wherever you go, you should pack different kinds of clothing. Ideally, the best choice here is to pack for any situation that is likely to come across in your trip – hot weather, cold weather, rain, sun, formal dinners, sweaty hikes or relaxing sun basing. Even if you don't expect to use a certain type of clothing, the weather may surprise you, and it's always better to be prepared.
However, if you are limited by the backpack capacity and your trip lasts just a few days – check the weather in your destination city and pack outfits for each day selected in advance. Try to choose a few sets of clothes, where elements go well with each other and can be replaced. In other words, keep just travel must-haves. For those who still bet on taking the whole wardrobe with them there's also a solution – find a perfect suitcase that will have space for all of it.
Once the suitcase is in front of you, start with packing lightweight clothing that can be layered, such as t-shirts, tank tops, long-sleeve t-shirts, light sweaters and jackets and a variety of shorts and pants. Don't forget to take enough underwear and at least one extra full set of clothes. And keep in mind one of the most crucial travel must-haves – socks. They are immensely important because they protect your feet from rubbing against shoes, especially if there's a lot of walking on the schedule.
#8 Packing cubes & zipper bags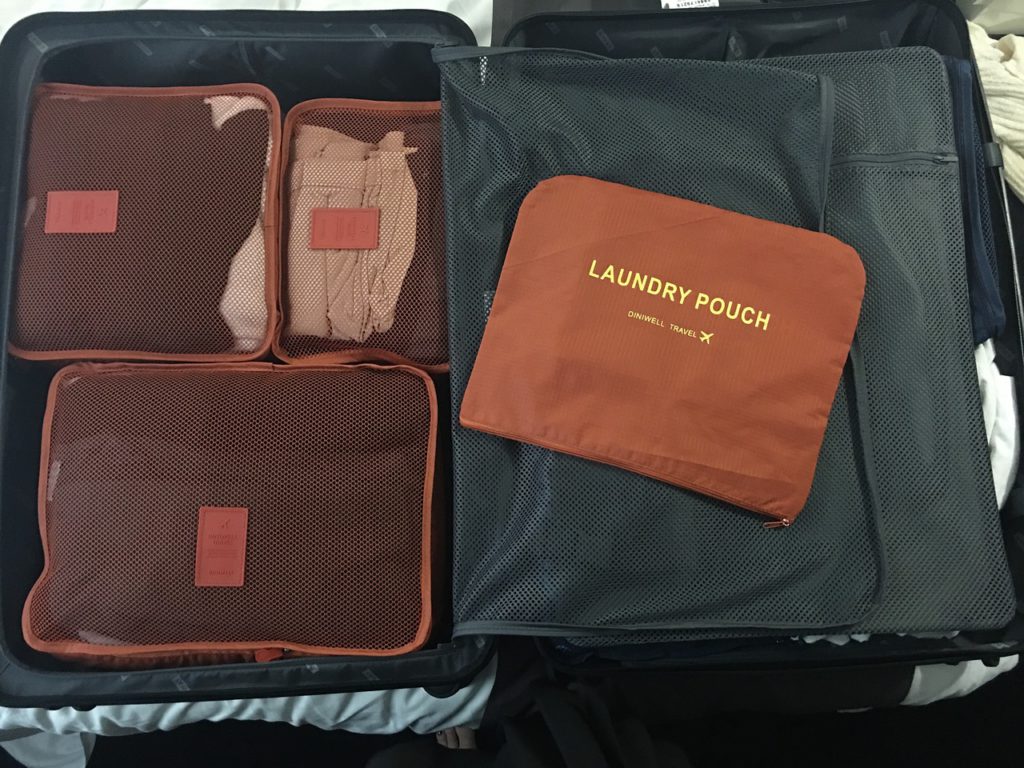 Stressing out about that you have too much to pack into one small suitcase or backpack? Mine used to look like I've just upended the laundry basket into it. In case you can relate, organization tools can be really useful. Take the packing cubes. First, they will help you to separate a suitcase into the sections (sleeping clothes, socks, jackets etc.) and it will be much easier to get access to the right one. What's more, your stuff will actually take less space as it will be compressed to fit the size of the containers.
As for the toiletries, there's also a solution for that – leak-proof zipper bags (one of the basic travel must-haves for me!), which will make sure all your clothes stay dry and clean, however bumpy the journey is. For those aiming to become a travel packing guru, check out some more smart packing techniques you can apply for keeping your things organized.
#7 Entertainment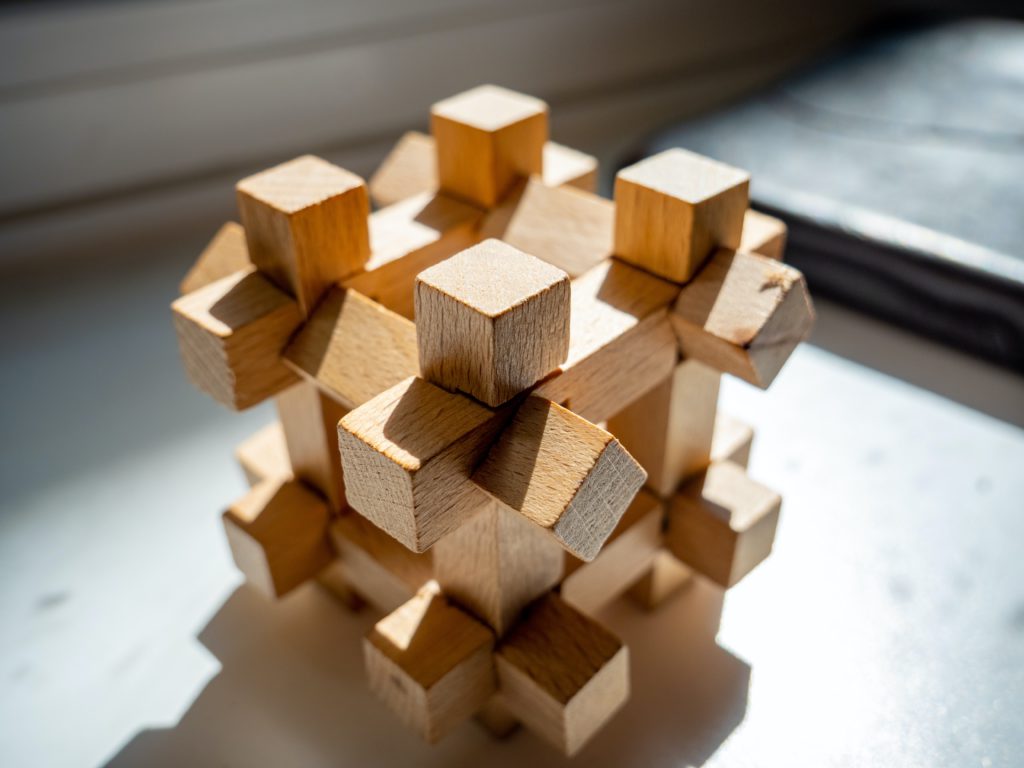 Remember that apart from walking and discovering new places and activities you're going to spend a lot of time on planes, trains, and cars. For that, you'll need to take something to keep you entertained during the trip. It's up to you what to choose. Download a podcast or an audiobook you have wanted to listen for a long time or grab a classic paper book, install a game to your tablet or your phone. You can do crosswords, play Sudoku, or do some other kinds of puzzles to keep your mind busy. You can even finish some project or do some brainstorming for a new one.
#6 Portable Wi-Fi router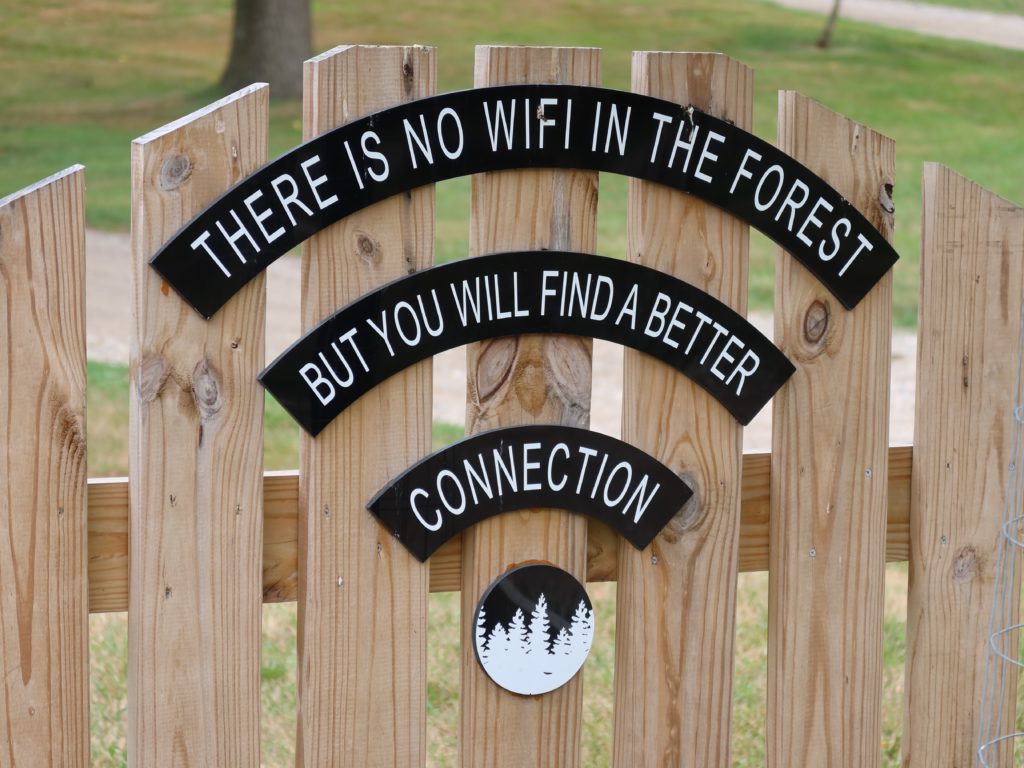 The huge benefit of a travel router is that you don't have to add all your devices to each new Wi-Fi network you want to use. Instead, your gadgets are connected to the travel router, and you only have to connect the travel router to different networks. It is an absolute must for people who have a business trip and need to work remotely. On the other hand, it is a perfect option for a family or a group of friends. The router is quite mobile and doesn't take a lot of space in your suitcase. You can even stick it into a pocket or otherwise store it away without notice until you need it.
#5 Travel tech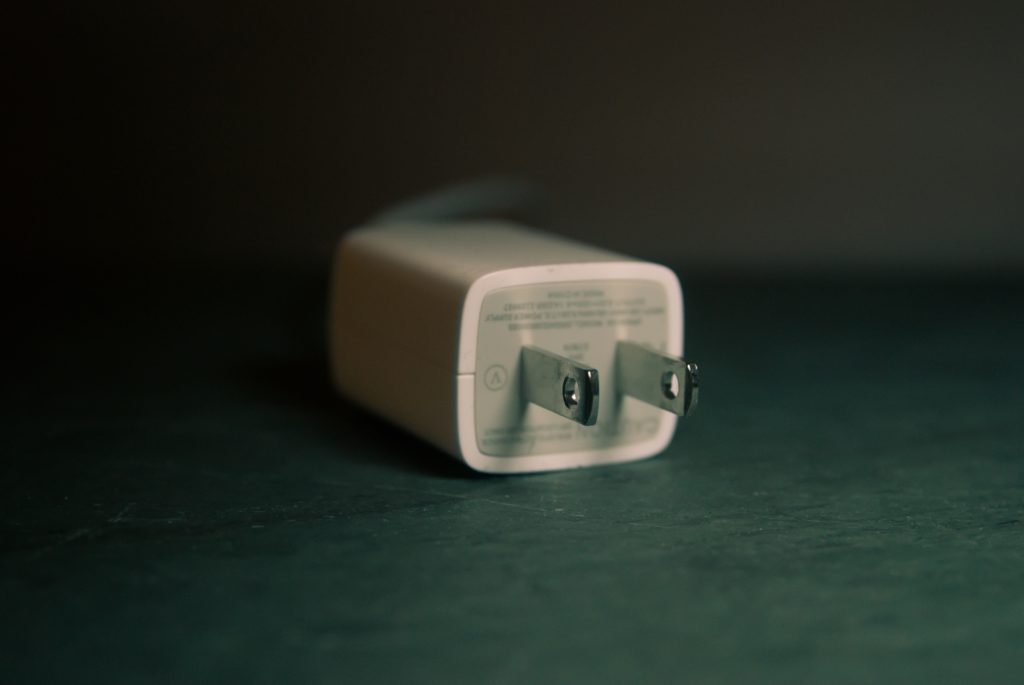 Travelling without gadgets nowadays seems impossible. Cell phone and a set of headphones can easily replace a camera, a local guidebook, a translator, or a road map for you. But this means you need to be able to recharge all your electronic devices. We are all familiar with these problems of the 21st century, when your phone battery dies on the road, or just before you want to take a picture in front of an amazing site. So bring a portable phone charger with you.
You may also want to check what kinds of power plugs and sockets are in your destination country to decide if you need an adapter. For example, while they are basically the same everywhere in Europe, on Malta, Cyprus or in the UK they are quite different. While some hosts may provide you with an adapter, it's always nice to make sure you can survive on your own.
#4 Toiletries
Other travel must-haves you'll include on your next trip are toiletries. Packing the right ones is not the easiest task, especially if you only plan on taking carry-on luggage. Start with the basics – deodorant, a toothbrush, a hairbrush, lip balm, and any other products you may need.
With liquids, there's a lifehack how to take everything you need and not exceed the limit of liquids allowed on the airplane in carry-on luggage. You can replace a traditional shampoo and a hair conditioner with the solid equivalents. You can also find solid toothpaste tablets and mouthwash tablets dissolving in water. Before you start packing, make up your mind about what you really need and what you simply want to take, and pack only items that belong to the first category. For more ideas for smart packing take a look at the guide to travel toiletries.
#3 Documents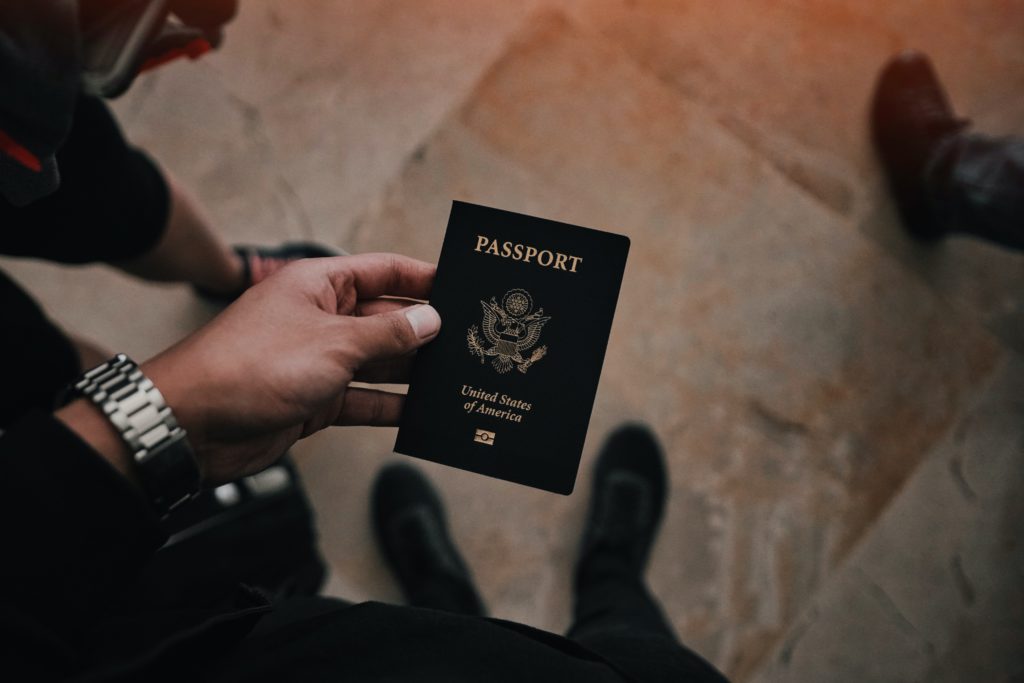 One of the key travel must-haves on your check-list are your documents and money. While you can survive without some clothes or an extra pair of shoes, you can't go very far without a passport and a credit card. If you're travelling inside Europe as an EU citizen, sometimes it's enough to have your ID or a driver's license. But be aware that some airlines require to have a passport with you. For non-EU citizen having a passport is obligatory. Don't forget to check if your documents are valid as well. Another hint is having scans of your documents in cloud storage. It would really help to recover them if you accidentally forgot the wallet somewhere.
#2 All sorts of money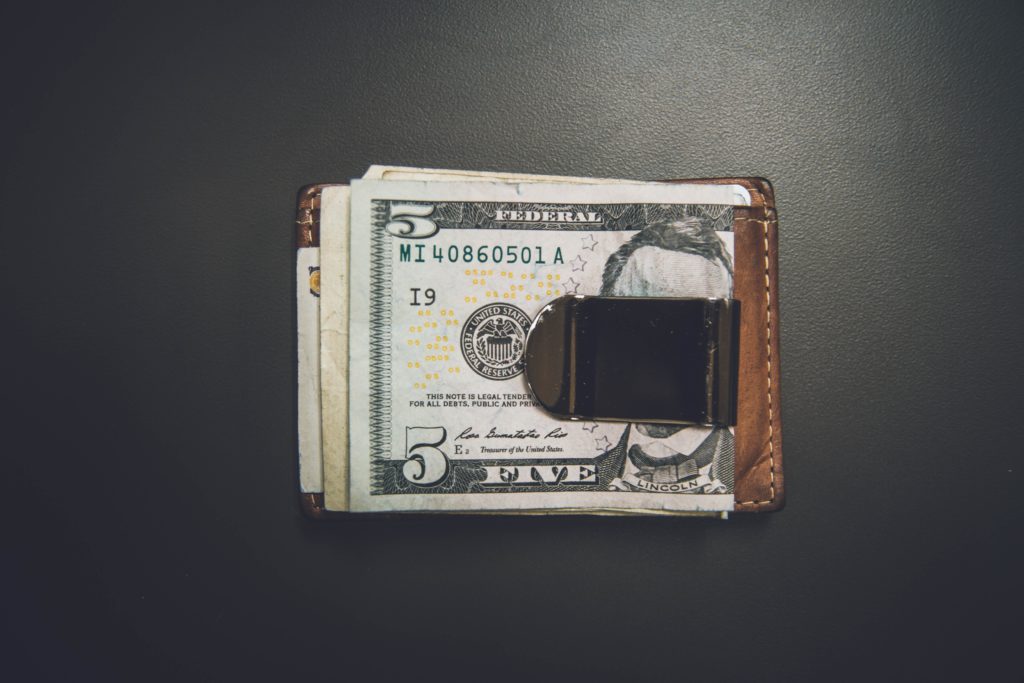 Another must-have which should be found on your travelling checklist is a local currency or the international currency such as USD or EUR which could be easily exchanged when needed. Of course, credit cards, Apple Pay and other forms of contactless payment are very comfortable but don't forget, that there are still some places where you need to pay in cash.
If you travel abroad, you'll need to do a few things to make sure you have access to money while travelling, as some banks may limit it by default. If this is the case, check your online banking system to see if you can release the hold on your account in your own. Otherwise, give them a call or pay a visit and inform that you are going to travel internationally and will be using your credit and debit cards in different countries. Anyway, it is a good idea to have some local cash wherever you go to avoid unforeseen problems.
#1 Healthcare items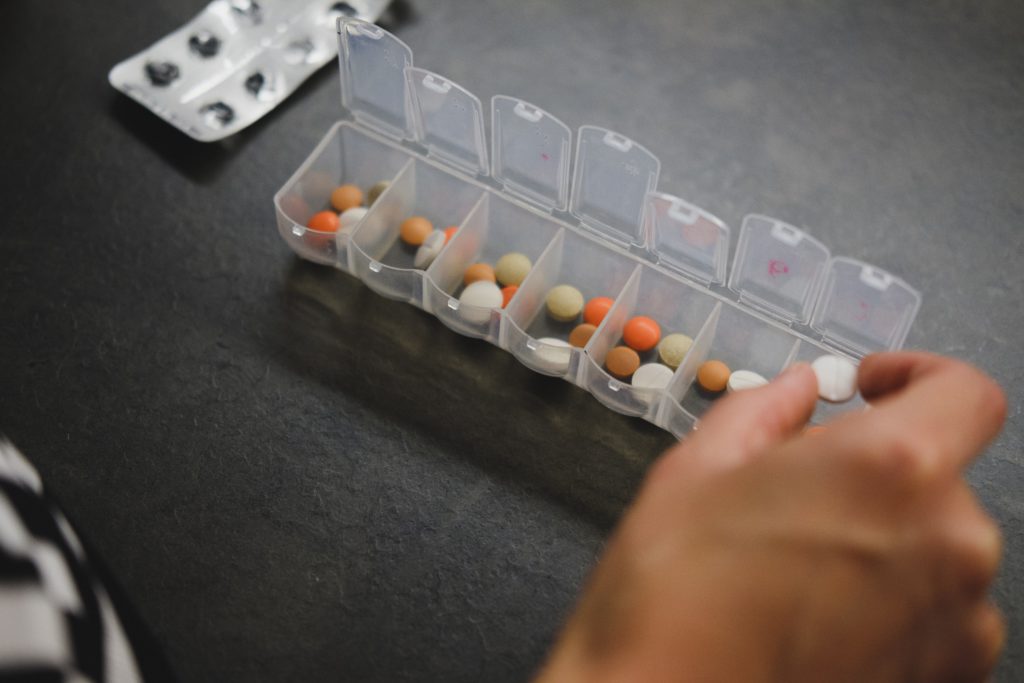 It's a necessity to have some basic meds with you on the trip, especially if you are bound to explore nature with no pharmacies nearby. Painkillers or allergy medicine will come in handy for headache, period pain or stomach ache. These kinds of pain may catch you off guard, so you better always be prepared. If you have any prescribed meds, transport them in labelled packages to avoid any questions at the customs.
It's also a good idea to have a basic first-aid kit in your bag. It should include bandages, alcohol cleansing pads, antiseptic cream, and (if you haven't packed them already) some basic painkillers. In times of the pandemic, you should know how to protect yourself and your fellow travelers from the virus spreading. You may also need some allergy relievers, cough drops, and medication for diarrhoea or constipation.
Mid-trip essentials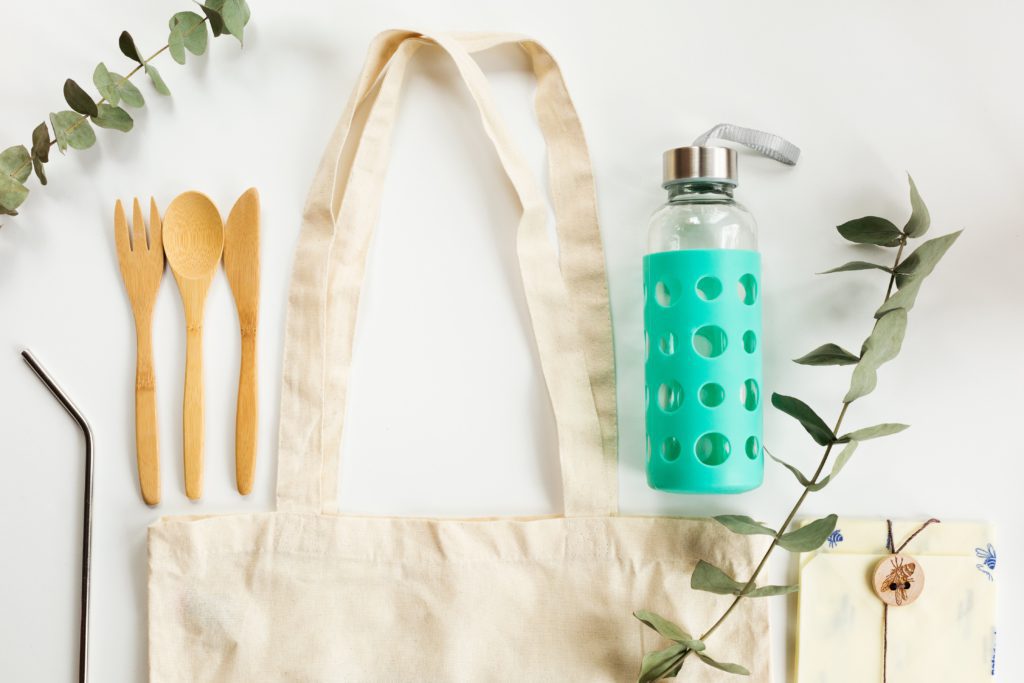 When you pack your suitcase, you should remember that apart from 11 travel must-haves you'll include on your next checklist you should remember about some other less important but still quite useful things that better be found in your travel bag during the trip. Don't forget to grab an extra shopping bag, some reusables (to travel more sustainably) or a smaller backpack in your luggage just in case you find a few extra items you want to bring home.
It can be souvenirs and gifts for your friends and family. If you are searching for the right thing to bring from the trip, read these 10 tips for finding the perfect travel souvenir and don't buy unnecessary stuff you'll regret about. Just make sure you don't have to pay any extra checking fees for that bag on your flight back home and enjoy your journey!