Top 10 Destinations Off the Beaten Path
By Kateryna Kirian
The Road Less Traveled
Nowadays, more and more of us want to escape the crowds and find more off-the-beaten-path destinations where no traveler has ever set foot. While many countries in the world are struggling with overtourism, there are plenty of breathtaking destinations which are unjustly left out of travelers' attention. The lockdown limited travelers immensely, but on the other hand, it's a perfect opportunity to plan your next vacation and make it unusual and memorable. Why not add a few unexpected places to your bucket list and create your own unique adventure? Many travel destinations off the beaten path can surprise you no less than the most popular places. 
Check out Airwander edition of The Road Less Traveled:
How to choose an unusual vacation
Since you have already decided to visit a place that is off the beaten path, why not think outside the box one more time and creatively choose that place too? Check it out – it will never be challenging deciding where to go. Make travel planning your thing!
Check out 5 fun ways to pick an off-the-beaten-path destination for your next vacation:
1. Throw a dart at a map.
This idea tops many people's Bucket Lists. It's completely unpredictable and funny. You may wind up somewhere very close to home or exceptionally far away. It's all a matter of chance.
2. Start a poll on social media and have people vote.
Let your family and friends pick where you'll go next. The location which gets the most votes wins. It's interesting to see who picked which location and why.
3. Put a bunch of names in a hat and draw one.
It's win-win because you'll choose the place you want to visit for sure. Save the slips for future trips, so that you'll never run out of inspiration.
4. Roll a dice.
Assign a destination to each number and give them a roll. You can roll the dice during your trip as well for making decisions about where you eat and what activities to do.
5. Choose a theme and then find a city or country that relates to it.
Why not to go to the places where your favorite Indian movie was filmed, walk the same pass as your beloved character and simply enjoy the atmosphere? There are so many possibilities when it comes to themes and ways how you can implement it. There are no limits to your imagination.
Check out 10 top off-the-beaten-path destinations to visit
So after the dice or social media helped you to choose an unusual place to go, you can use these top 10 locations to inspire yourself for the trip.
1. Hidden Beach in Mexico
Suggested by Theculturetrip
Playa del Amor, commonly known as the Hidden Beach with the soft sand and clear aquamarine waters looks like a heavenly place. Be aware that this under-the-radar destination is quite tricky to reach, no boats can make their way into the beach, so you should hop into the water and swim under the rocks to reach this unique location. For those who want to explore more, there are coral reefs in the water, unique flora and fauna. If you do decide to visit, plan in advance to get a spot on tour. Access to the "hidden beach," also known as the Beach of Love, are limited and must be reserved a few days in advance.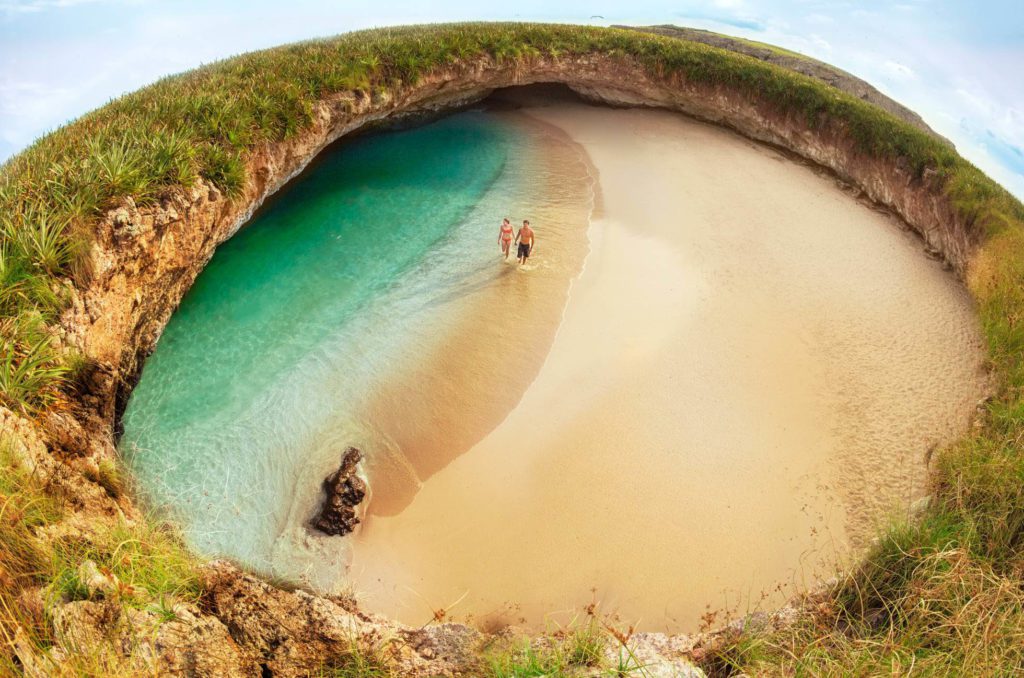 2. Bhutan
Suggested by Traveltriangle
It's difficult to imagine a more persuasive recommendation for Bhutan than the one, officially given by one of its official representatives:
Bhutan decided long ago that we will never be a military power, we will never be an economic force, so to survive we must have a distinct identity. This is the identity you see; our clothes, language, the architecture. You look around and feel that you are in a different world. This is not an accident.

Ministry of Information and Communications of Bhutan
Being in this country is a chance to touch upon something traditional, authentic, pure and divine at the same time. Bhutan is a place of monasteries and fortresses, and these destinations are far off-the-beaten-path. Buddhism is an inseverable part of the soul of the country, which highly supports its cultural beliefs. Additionally, Bhutan is considered as the only country in the world which measure GNH or Gross National Happiness. It turns out that Happiness for them is more important than GDP.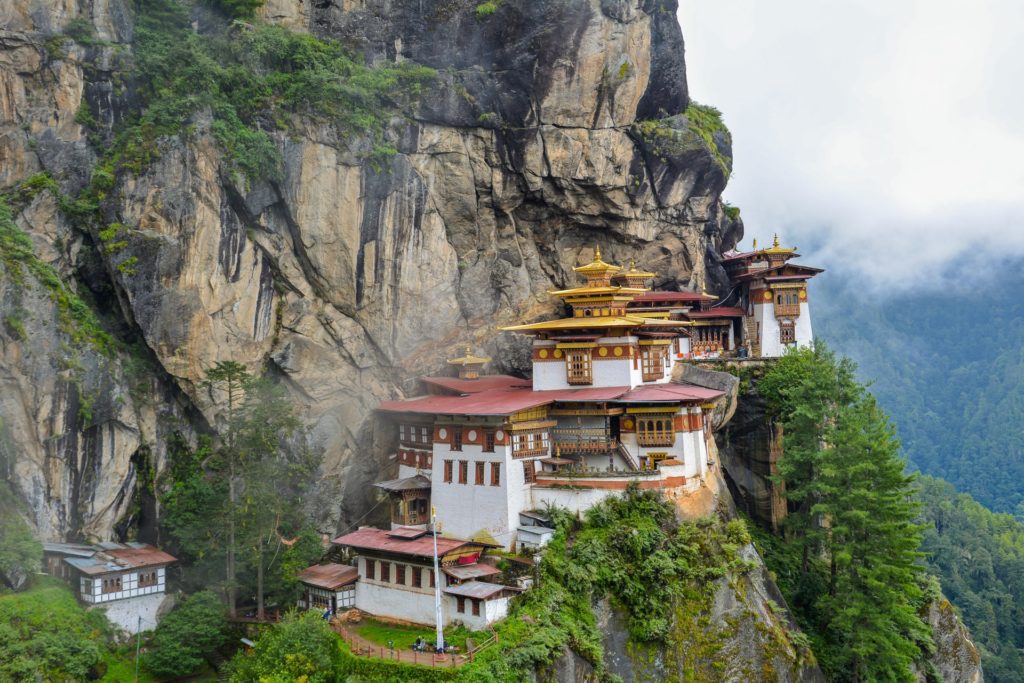 3. Namibia
Suggested by travelafricamag
Another country which keeps an ancient traditional lifestyle is Namibia. It's a perfect solution for those who want to get away from the metropolis and relax, walking through The Namib Desert. This trip will definitely be a good choice for people who wish to find the solitude without crowds of tourists and annoying photo shooting. The country has a significant animal population. For ancient lovers, there is the Skeleton Coast between the desert and the ocean displaying the remains of ships dumped on the coasts. Namibia has saved the traces of the oldest inhabitants of the planet. In the north of the country, you can visit the villages of the Himba tribe, which has kept their traditional way of life. Namibia is one of the safest African countries with a low crime rate, so you can safely walk around the cities during the day and at night.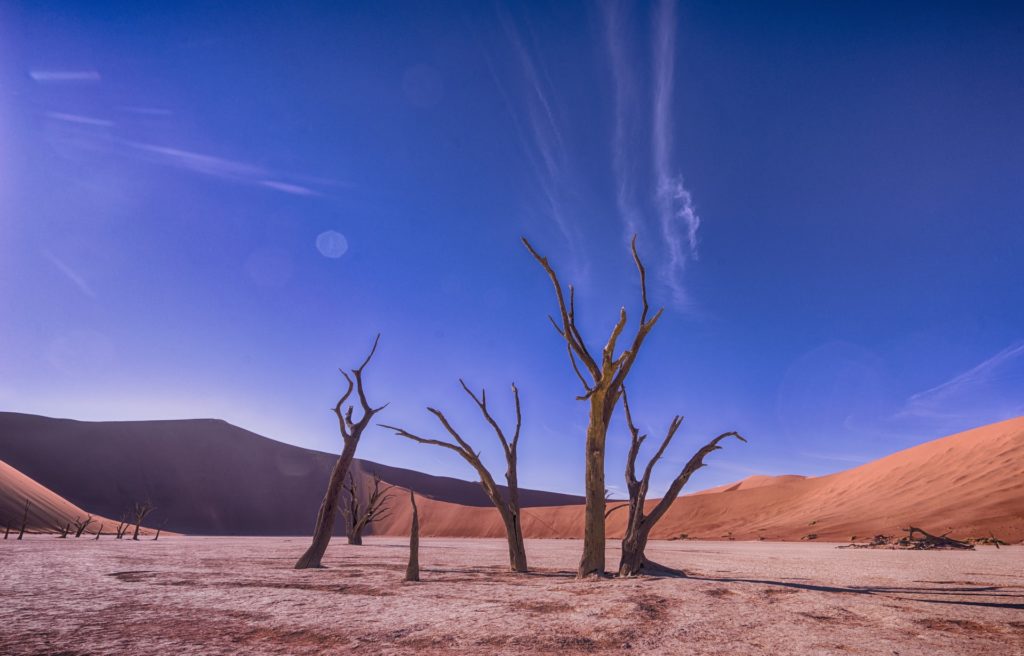 4. Mongolia
Suggested by Onceuponajrny
Mongolia is one of the most off-the-beaten-path travel destinations, which remain undisturbed by mass tourism. Probably thanks to that it succeeds in saving its unique traditions. People say that Mongolians are the most friendly and warm-hearted people in the world. No doubt it's true. Mongolians don't need to know English to communicate, they speak with their warm smiles. If you visit Mongolia, go for staying with a local nomadic family in their Ger, the experience will be priceless! 
Apart from incredible Mongolian people, this country if famous for its unique and incredible landscapes, which are made of unspoiled mountains' beauty, waterfalls, valleys, deserts, and pine forests. Grab a tent and go into the wild –  camping under the starry sky without anyone around you for miles.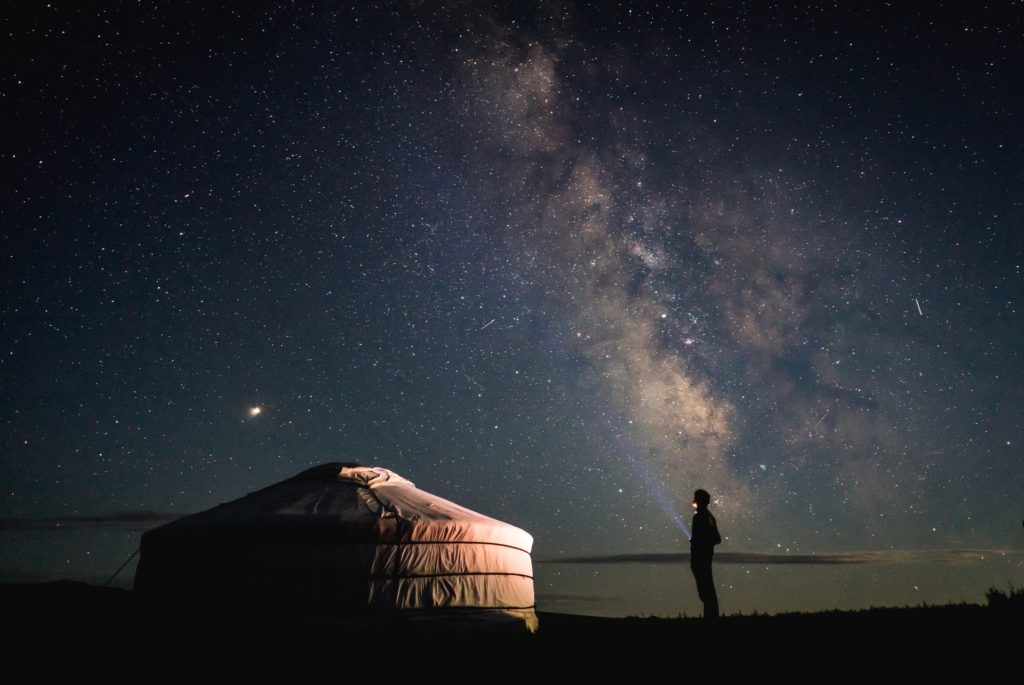 5. Georgia
Suggested by Theculturetrip
Georgia is another country legendary for its hospitality. This is a country with a spirit of freedom and open-minded people. Georgians suffered from various invasions during the centuries, and yet they never lost their faith. They believe that "a guest is sent from the God." Therefore, they try to welcome any guests into their homes as if they were relative or very close friends. But be careful, they can be over-caring:) Georgian nature is unbelievably rich, it has deserts, ski resorts, Black Sea coasts and alpine zones.
That is a perfect place for climbing on the tops of the Caucasus Mountain in any season. Like its landscape, the food here is very diverse and incredibly tasty. It combines Persian and Mediterranean cuisine in a delicious mix. Once you go there, don't forget to try an unmissable treat – cheesy bread Khachapuri, whose taste will stay with you for a very long time.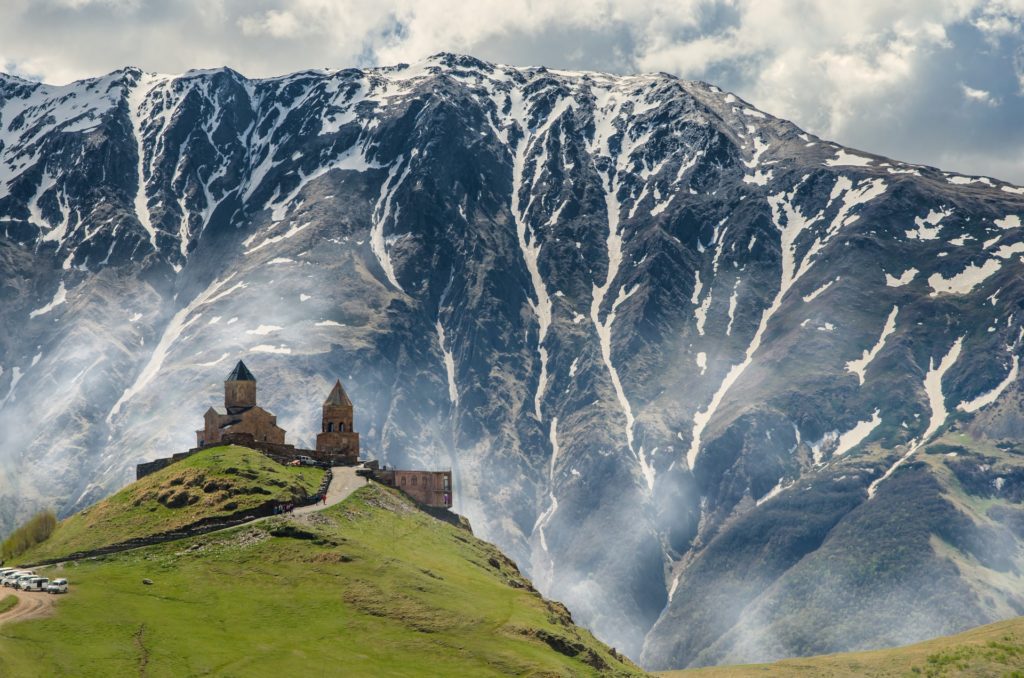 6. Vaadhoo Island, Maldives
Suggested by Airpaz blog
The most amazing places in the world may be overshadowed by more popular vacation spots nearby, so it's crucial to know where and when to look for them. Vaadhoo Island on the Maldives is a small copy of paradise, but wait until you know more of its secrets yet. A beach on Vaadhoo Island, also known as 'The Sea of Stars' looks like a magic place from a fairy tale. It's filled with glowing blue dots, looking like a pool with floating fairy lights. But keep in mind that it's better to refrain from swimming at this time because sea plankton can release toxic substances. Vaadhoo Island is easy to reach, it's located just 8 km away from Male, the capital of the Maldives. What can be better than sitting and enjoying the glow-in-the-dark beach, when warm water touches your feet?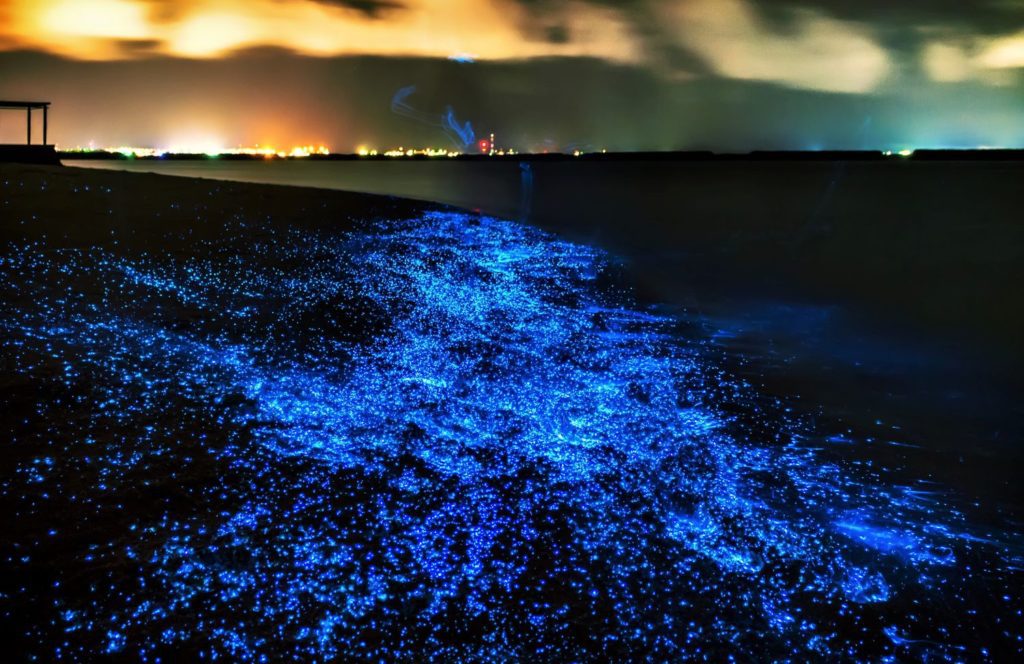 7. Greenland
Suggested by Quarkexpeditions
Remarkable landscapes, exceptional wildlife, iceberg-choked fjords and colorful tundra… it is all about magic island Greenland. It's so far off the beaten path. That is a unique opportunity to see the Greenland ice sheet and feel the distant past of the Earth walking on ice which has more than 110,000 years. Another wonder is Aurora Borealis also known as Northern Lights. That picture must be seen with your own eyes, and no photographs can fully express this miracle of nature. September is the best time to visit Greenland if you want to see them. The freezing water of Greenland is whales' favorite place. Seeing the majestic kings of the ocean, sailing leisurely alongside is an unforgettable experience.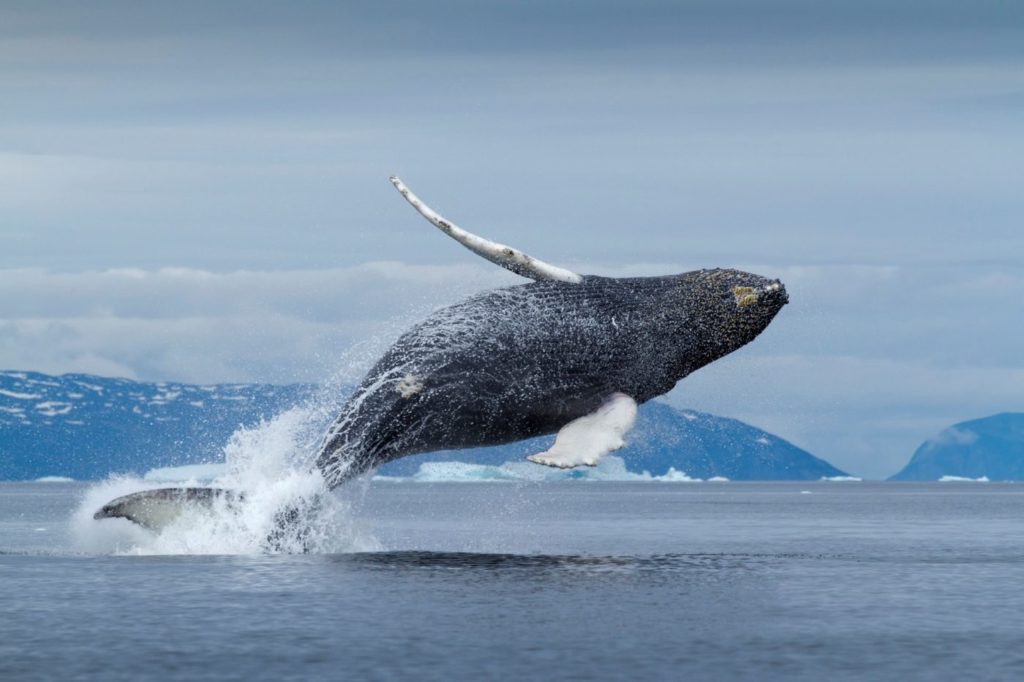 8. Zhangye, China
Suggested by Chinahighlights
Looking for a new astonishing background for your pictures? The Rainbow Mountains of Zhangye City enjoy the honors of 'The world's top ten magical geographical wonders'. Zhangye itself has temples hanging from the cliff sides, cairns also known as stone sculptures and hidden caves to explore. You will need to do some hiking to reach your destination points, but once you go through caves, you'll see beautifully decorated Buddhist rooms. Other places worth a visit there are Binggou Danxia Park, Mati Temple and Giant Buddha Temple, representing Buddhist culture. Transport connection in Zhangye is quite good, and there are buses and car rental services which offer a huge discount in the off-season.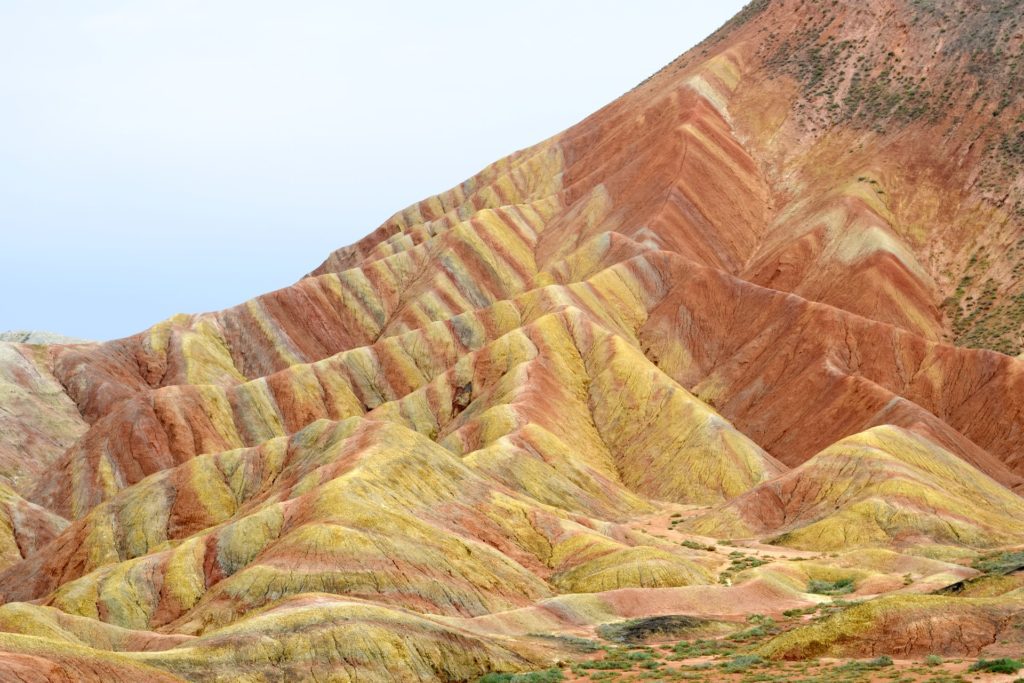 9. Cullen, Scotland
Suggested by Faramagan
From the touristic perspective, Scotland is usually associated with Edinburgh or Glasgow. Still, there is a small, rural fishing village of Cullen, located on the outskirts of the Scottish Highlands, just one hour from Aberdeen airport and one hour from Inverness airport. It's beautiful because of its golden beach sands which can beat tropical islands. This is a perfect solution for people who want to enjoy the sea view and dolphins leaping in front of you without anyone else around. It's quite unlikely you'll meet another person on your walk there. Besides, don't miss the opportunity to talk to the locals with their great Scot's dialect of Doric – they'll be happy to tell you more about some hidden gems.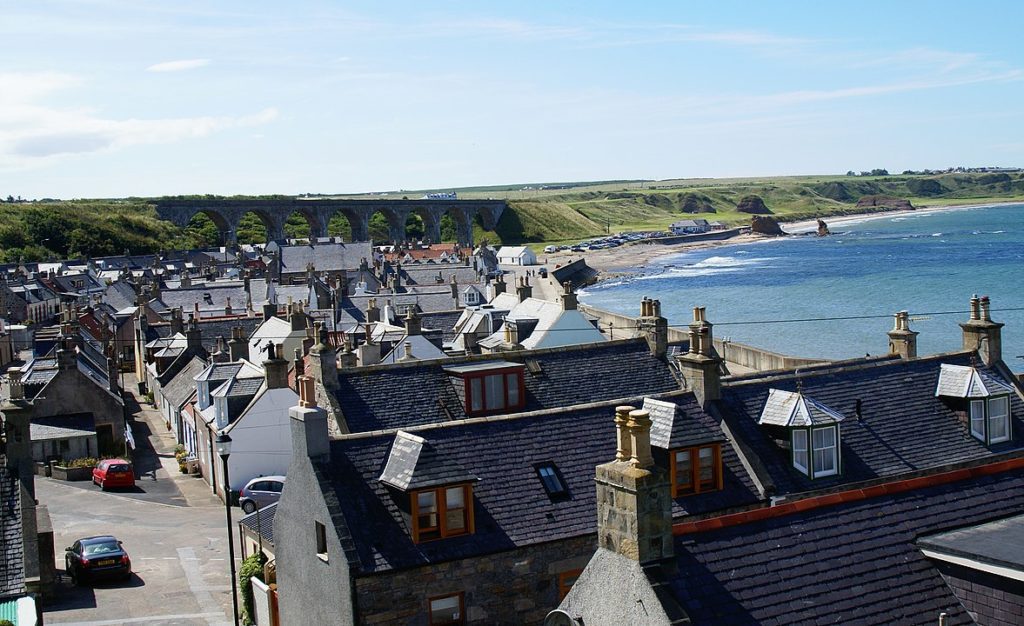 10. Nunavut, Canada
Suggested by Travelnunavut
Going to the Arctic Circle is a trip of a lifetime for real adventurers. If you are considering planning a vacation in Nunavut, summer is the most appropriate time for it! If you go there, your bravery will be rewarded with crystal-clear icebergs, the company of polar bears or even drifting on a piece of ice in the middle of the ocean. You should pack for that kind of trip really thoroughly. 
Apart from warm clothes, take boots designed for extremely severe weather. It's an item No. 1. 
Don't forget balaclava, which will protect you from arctic winds. 
Extra food, for instance energy bars will help you recharge your batteries
Hand and foot warmers won't be a nuisance
Battery chargers for your phone, camera and laptop may save your life.
Don't hesitate to ask recommendation from friends or colleagues who have already passed through arctic snows – first-hand experience is priceless.   
Remember, your stunning off the beaten path travel destinations are just waiting to be explored!